Our personal favorite recommendations for you!
OUR PERSONAL RECOMMENDATIONS FOR YOU
Choosing the perfect upholstery for your modern furniture comes with a lot of rumination due to all the different variations! 
The right piece of furniture can completely transform a room. Whether it's a piece of art, a lamp, or a brightly coloured table, once you obtain a piece that speaks to you, you can plan the rest of the space around it.
 Luckily enough here are some of our favourite picks of furniture!
"There is no better way to brighten up a room than with a Daisy chair in a fun colour! I love the velvet chairs because they are so soft and luxurious. They really add a classic touch to every interior!"  – Julia
 
The velvet dining chair Daisy exudes luxury. The dining chair is available in various colours (pink, green, blue and so much more colours!) so you are able to pick any colour to fit this beautiful dining chair in every interior. The chair has a very modern look and with its black frame, the Daisy will also fit perfectly into an industrial interior.
"The Winston floor lamp is my all-time favourite, it radiates our industrial furniture style perfectly. It is a beautiful timeless piece that is enlightening a lot of interiors already!" – Martin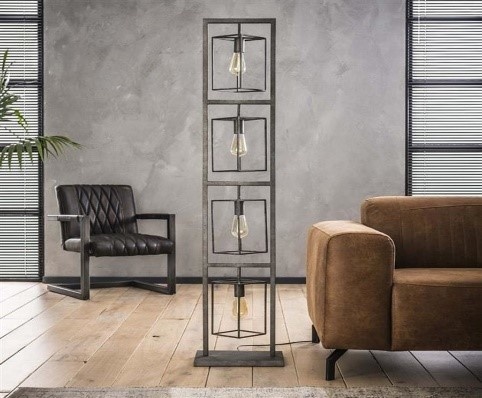 The Winston is a very modern but industrial looking floor lamp. It can be used in any interior and any room but also in your office it would certainly find its place. Or place it in your bedroom for an extra romantic ambience. Its sleek design makes this a very beautiful easy on the eye floor lamp. In the Winston series, we have ceiling lights, floor lamps and table lamps available.
"I really love the Teddy chairs we sell here at Furnwise, it is a real eye-catcher and fluffy. After a long day, nothing is better than relaxing on a soft, fluffy armchair" – Shalom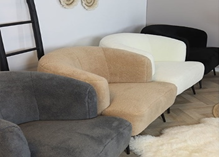 The teddy fabric armchair Billy offers wonderful seating comfort. The teddy fabric gives a luxurious look. This ensures that the Billy armchair fits into a modern catering interior or office designs.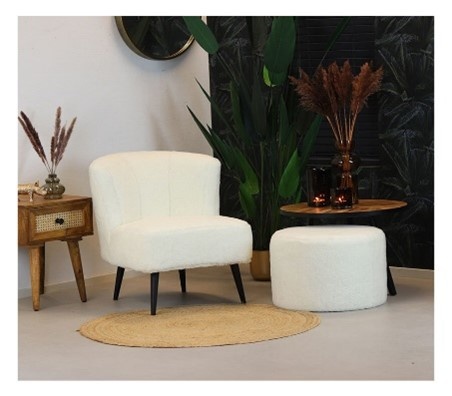 Do you like to mix and match in your interior? A matching teddy armchair in the same fabric is available for each colour of the Tess pouffe. This way you create a whole matching interior!
"If I ever end up having my own place and I have the opportunity to redecorate it.  I will most definitely have the mirror Uranusput up somewhere. It has a wonderful rich appearance and is a true eyecatcher! "– Brooke
The wall Mirror Uranus is made out of metal and has a wave circle shape. It will bring ambience into the room. The colour gold runs smoothly into a darker colour. The mirror will be perfect for a playful living room interior!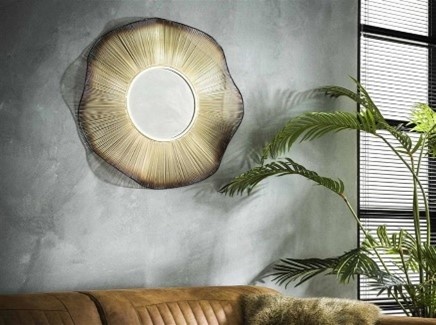 "I really like this lamp because it sets a nice ambience at night but can also look very stylish and intriguing during the day "– Jack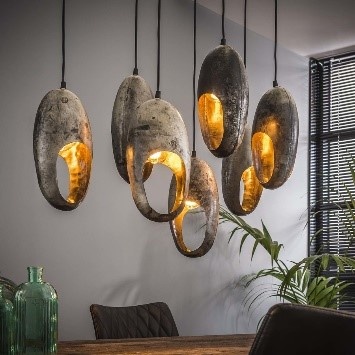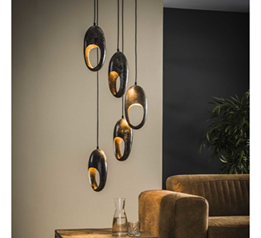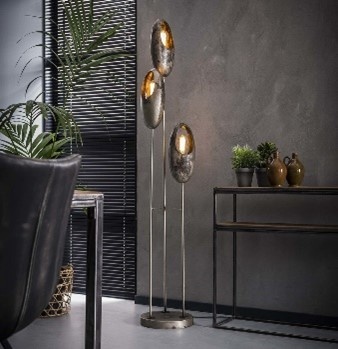 The Stickney range is made of metal and finished in old silver. The light source distributes the light in a beautiful way through the room, creating the most ambience atmosphere. In the Stickney series, we have a table lamp, a floor lamp and ceiling lights available. Combine them in your interior to create unity!
"The Armchair Ivy really has a luxurious look to it, looks very elegant and comfy!" – Michel

The Ivy armchair is a luxurious armchair with very high seating comfort!
The Ivy is available in the colours beige, anthracite, cognac & olive green. With its diamond stitching and armrests made of oak wood, you place a true showpiece in a home.
Now that we have given you some of our favourites, it's time for you to look more into the Furniture syles at Furnwise. If you are thinking of refreshing your space for Summer, we have got the latest modern lamps, chairs and other pieces of furniture you will love! Furnwise ensures you will find the industrial/ retro furniture that you have been looking for. Make sure to contact us today for any further questions!