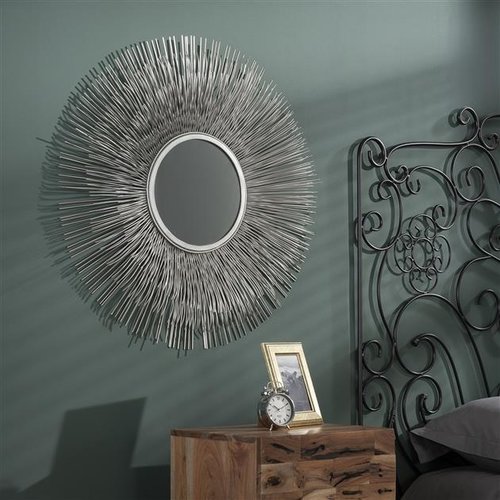 Differnt types of mirrors available
Choose a stylish wall mirror at Furnwise!
Wall mirrors in many varieties for every interior style
We have several wall mirrors available, whether you are looking for a round mirror, a golden mirror or an industrial mirror for your living room, please take a pick!
Different mirrors can be used in different rooms, our stylish mirrors would also fit in perfectly in your bathroom or bedroom. 
Before choosing a mirror, it is important to know how big it should be. Measure well where the mirror should go, and how long and wide it should be. Do you go for a mirror that you can hang on a screw, or do you prefer a hanging or standing mirror?
After this inventory you can see what you like. Modern mirrors are still very popular, because they don't have a lot of extras. The focus is really on the mirror itself. Nowadays there are also a lot of models that have a slightly larger frame.
Helping you select at Furnwise
All products are shipped within 24 hours! If you need any assistance please feel free to contact us and we are more than happy to help you selecting your very own new bar stool!