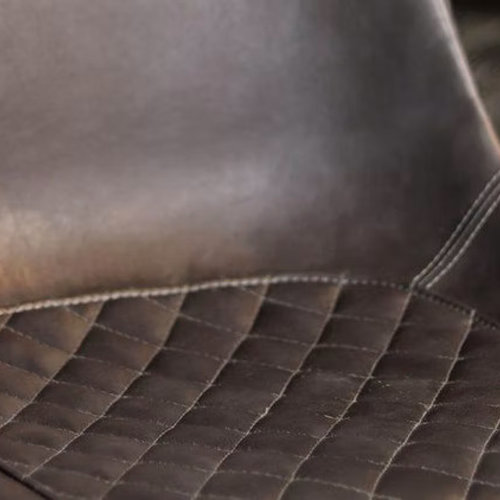 PU Leather
PU leather
Our furniture is made of different materials, including PU leather (artificial leather). PU leather is a beautiful and affordable alternative to leather. Please continue reading to learn everything about PU leather, how to maintain it, and the pros and cons of the fabric.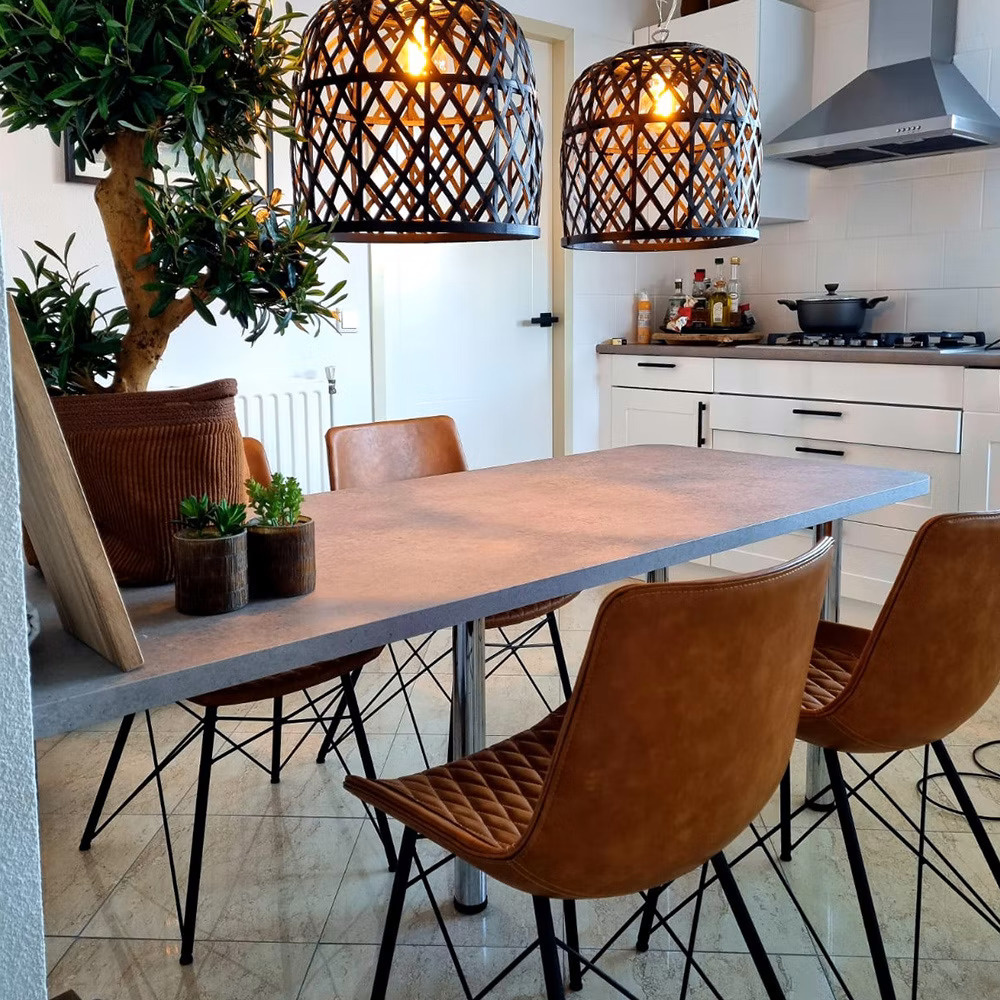 What is PU Leather?
PU is an abbreviation for Polyurethane and is composed of a top layer and a bottom layer. The top layer that is visible consists of a coating of plastic, namely Polyurethane. The lower layer consists of split leather or leather scraps that are compressed. The split leather or leather remnants are often leftover raw materials. Although PU contains scraps of leather, it differs from real leather.
PU leather is strong, flexible, and has a low water permeability, which makes it a suitable material within the furniture industry. Besides, it has a very nice appearance and is an affordable alternative to real leather. The PU top layer shows a distinct structure of leather, which is why it is also called leather look.
Advantages and disadvantages of Polyurethane
PU leather brings some advantages over real leather. In addition, there are also some disadvantages to take into account. Below you can read the advantages and disadvantages of Polyurethane.
Advantages:
+ Cheap
+ Thinner, therefore easier to process
+ Easy to keep clean
+ Hardly distinguishable from real leather
Disadvantages:
- Less durable than real leather
- With intensive use, wear and tear can occur
- Can discolour in contact with sunlight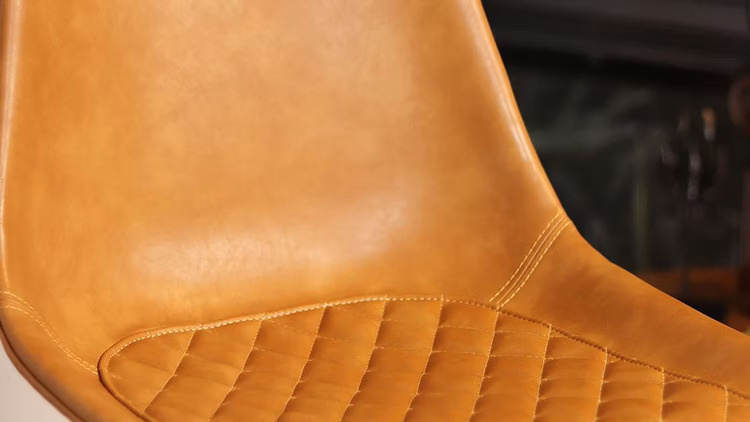 Maintenance
PU leather is easy to maintain. PU leather products can be treated twice a year with a product that has been developed especially for this purpose. For this, we recommend the
PU leather care kit
.
This contains a clean & care product specialized in cleaning, refreshing, and maintaining your furniture against, among others, moisture, skin fat, perspiration, dirt, and UV radiation. With treatment, you create an invisible protective layer that preserves the leather look.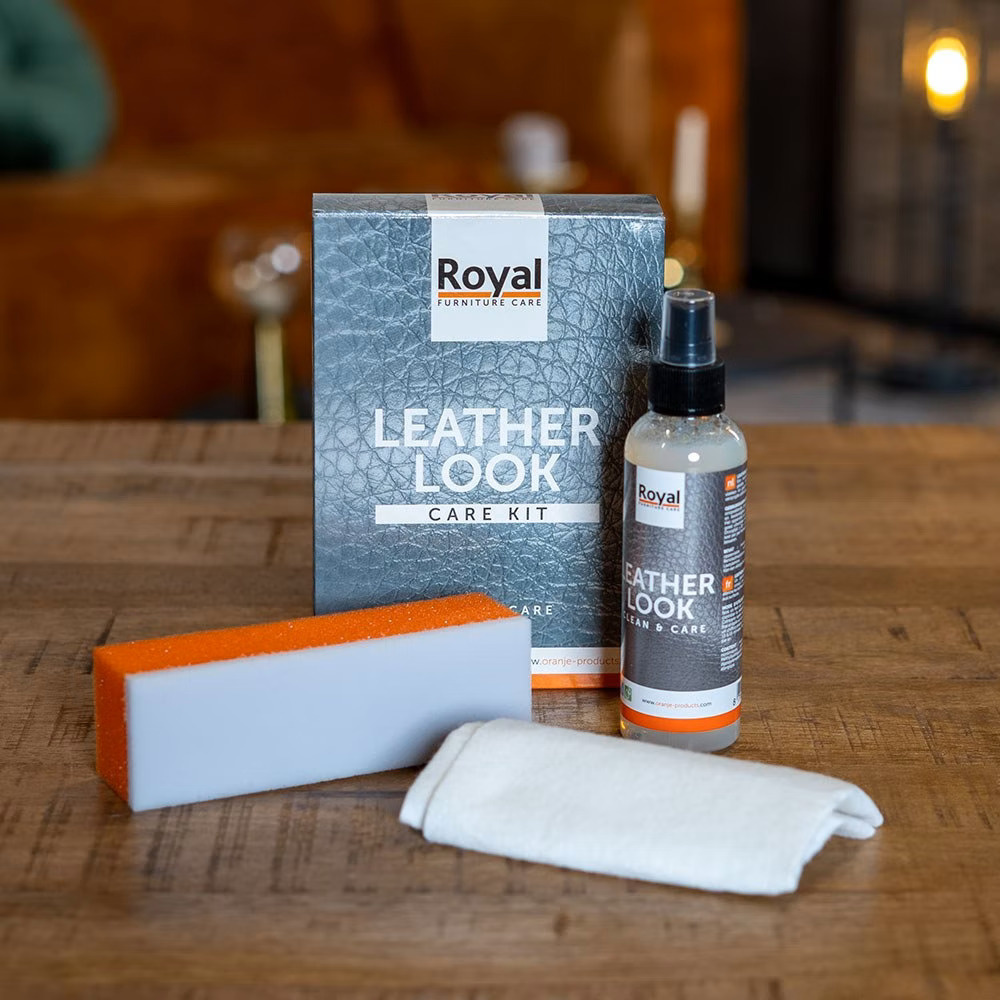 PU cleaning
PU leather is easy to clean with a slightly damp cloth and if necessary with a neutral detergent. When your PU leather furniture has light scratches, you can carefully remove them with a hairdryer. The surface is then slightly heated, making small cracks disappear. It is important not to put the hairdryer too high. To avoid damage, it is recommended to avoid contact with sharp objects and excessive sunlight.
The finest PU leather furniture
PU leather is a popular option for furniture and mainly in the industrial living style. This is because the fabric brings a tough look. PU is easy to combine with different materials and the fabric knows its way into any interior style.
In
our assortment
, you can find dining chairs, armchairs, and barstools in PU leather. Because the material is easy to maintain, the furniture is a favorite in many interiors.