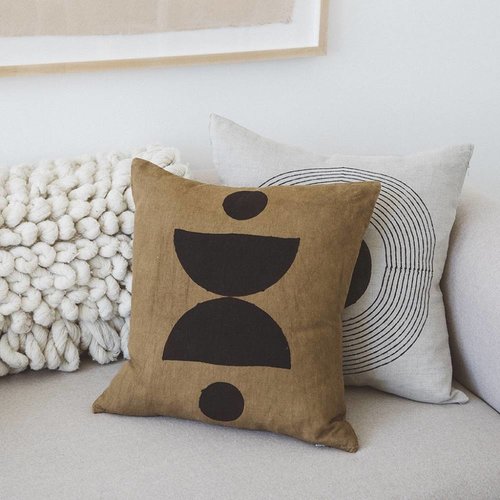 Cushions in various styles!
DECORATIVE CUSHIONS FOR A WARM INTERIOR
Beautiful cushions in different spaces
An ornamental pillow is an attractive addition to your living room. Add a playful effect to your sofa with multiple small and large cushions. In the cold months it is wonderful to add a fleece blanket or woolen plaid here. Choose fine, knitted cushions for a warm look or a cotton piece for a cool eye-catcher. The possibilities are enormous for a perfect interior with textiles that match your living style!
Decorative cushions or in different types
The wide choice of colors, material types, dimensions, prints and brands makes every item unique. A basic, warm blanket or a knitted plaid in a striking color makes your home complete. Are you going for a combination of fresh decorative cushions or for the Ferm Living cushions with colorful, graphic prints? At Furnwise you will find a mix of different styles, so there is something for everyone.
Looking to buy cushions at Furnwise?
Choosing can be difficult due to the versatile collection of cushions. Our employees are therefore happy to help you with advice and information. Or take matters into your own hands and search online or at Furnwise for your favorite cushions