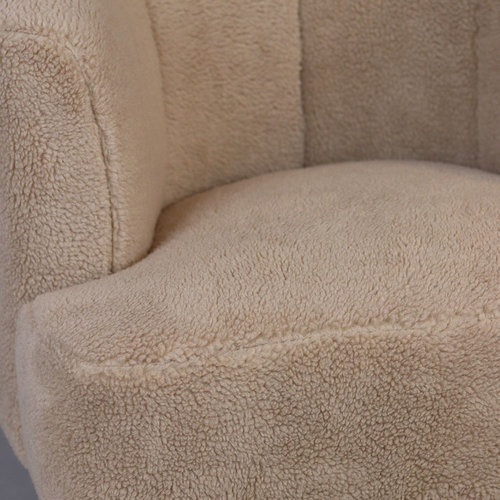 Teddy Fabric
Teddy fabric, what is it?
Teddy fabric, also known as borg fabric, is often made of cotton with polyester and acrylic. The fabric is made of pile weave with a long plush.
The fabric can be characterized as soft, fluffy and has the look of a sheepskin. Teddy is made from a variety of fabrics. For example, there is a variety made from sheepskin and a variety made from synthetic fabrics. Nowadays synthetic fur is so well copied, that it can hardly be distinguished from real fur. Synthetic sheepskin is often made from polyester combined with acrylic. This combination mimics the pleated and smooth structure of real fur. The synthetic fur is then dyed in the desired color.
An advantage of the combination of these fabrics is that it is soft & supple. In addition, it is easy to maintain and also quite hard-wearing! In addition, teddy fabric is warm, but also breathable and moisture absorbent.
The advantages and disadvantages of Teddy fabric.
Every fabric has its advantages and disadvantages, so does teddy fabric.
+ Soft and supple
+ Moisture absorbing
+ Quite hardwearing
+ Lovely soft, making it very comfortable.
- Due to the structure of the fabric, may be more sensitive to stains.
- A seat indentation can occur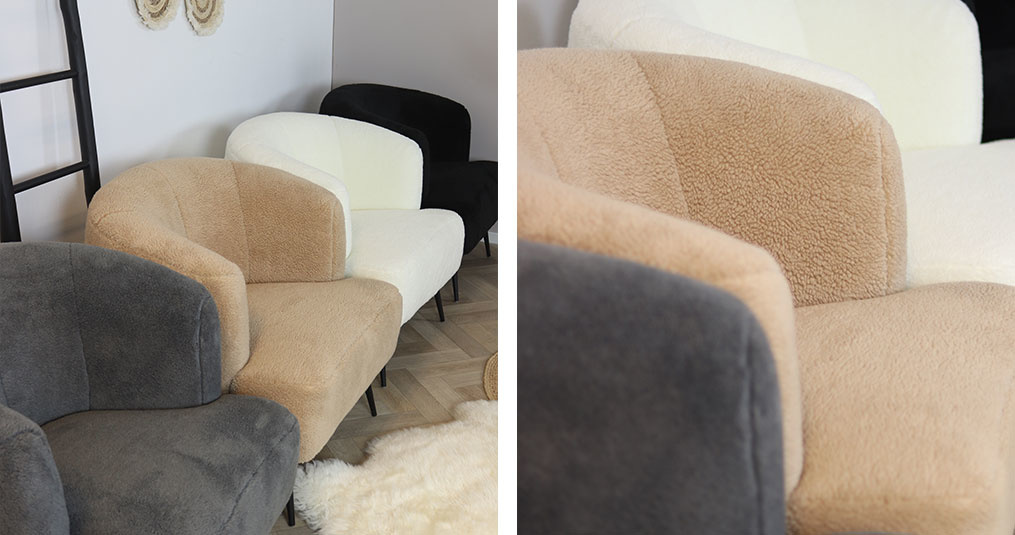 Maintenance
Furniture made of teddy fabric is easy to maintain. In most cases, regular vacuuming is sufficient. To keep your teddy furniture beautiful for even longer, it is advisable to gently roughen up the furry material every now and then. Do this especially on places where you often sit, so that you avoid an indentation.
For roughening, use a slightly damp cloth and gently rub the fabric, with light pressure, so that the furry material stands up again.
We recommend treating teddy furniture with a protector spray before use for extra protection against grease, water, oil, and other stain makers. Our
Textile care kit
makes your furniture stain resistant and water repellent!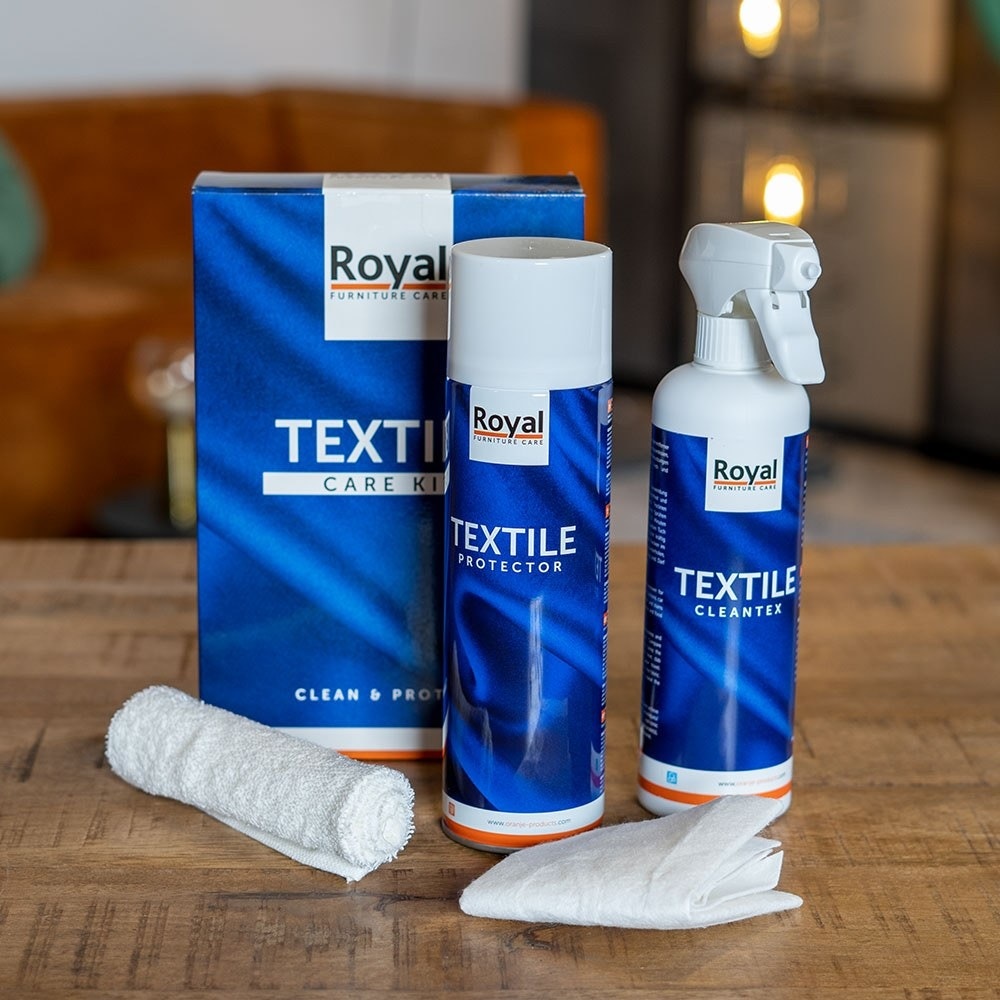 To avoid damage and discoloration, it is recommended to avoid sharp objects and excessive sunlight.
Teddy furniture
The teddy fabric is becoming more and more common. Where we previously encountered it mainly in the fashion industry, the fabric has now also been embraced in various interior styles i.e. furniture & home accessories.
Teddy chairs
Teddy chairs are soft, fluffy and comfortable. A teddy chair at the dinner table gives you a warm and secure feeling. A chair in teddy fabric often comes in neutral colors, for soft fabrics neutral colours look best. The combination of often thick seat and soft fabric allows you to relax for hours in your armchair. In addition, a teddy chair gives a luxurious and warm look to your interior.
Teddy accessories
Do you think the teddy fabric is very beautiful, but would you rather keep it subtle? There are also many accessories in teddy fabric, such as
our teddy cushions
and
teddy poufs
!