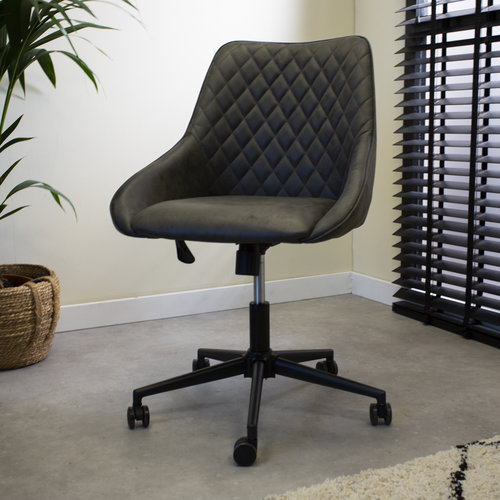 Different types of office chairs available!
SITTING COMFORTABLY ON A DESIGN OFFICE CHAIR
Our chairs are developed with functionality and comfort in mind. One thing is certain, for affordable designer office chairs you have come to the right place. Usually, we sit a lot while working. Therefore, when choosing chairs, comfort comes first. It is also important that the chairs are an addition to your office decor. For example, some office chairs are based on designs by great icons such as Eames.
Can't figure it out? Contact us, our specialists are happy to help you find the best office chair.
HOW DO I CHOOSE THE IDEAL OFFICE CHAIR DESIGN?
Choosing office furniture and especially office chairs is not easy. You also want the chair to match your desk, as well as your interior. At Furnwise, we're happy to help you find the right office chair for you! An office chair design with modern looks that is also ergonomically sound does not have to be expensive.
The advanced settings offer even more support to the body. All of our chairs can be rotated 360 degrees. The office chair wheels are clicked on a five-star which makes it easy to roll through the office from your desk to the filing cabinet. They are also all height-adjustable by means of a gas spring. The armrests provide optimal support for relaxed shoulders. Furthermore, they are all equipped with a tilt mechanism that can be adjusted to your own weight. So what is the best design office chair for you? Take a look at our product range and who knows, there might be a nice office chair offer for you!
HOW TO SIT ERGONOMICALLY:
A designer office chair is often also ergonomic. But how do you adopt an ergonomic sitting posture? We explain:
Place your feet flat on the floor with your knees at a 90-degree angle.
Sit as far back in the chair as possible.
Stretch your back and make sure the lower back is supported as much as possible by the backrest.
Relax your shoulders.
Put your arms on the armrests.
So you can do a lot yourself to get the right posture. With an ergonomic chair from us and the guidelines above, sitting for hours on end will no longer be a problem. Here you will find the largest range. Buy the best designer office chair for your office at Furnwise!