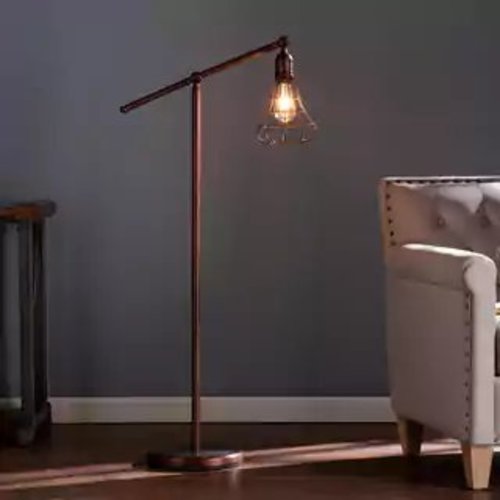 Shop our wide range of styles and choose the Floor Lamp that suits you!
WHICH FLOOR LIGHT HAS YOUR PREFERENCE?
Floor lamps: functional and attractive!
A floor lamp is not only very functional, but also serves as decoration in, for example, the living room, bedroom or hall. Use a floor lamp as a functional reading lamp for reading a book or magazine. Or to illuminate a large space, such as the living room. With a floor lamp you create atmospheric lighting in every room!
Choose from our wide variety of floor lamps
With us you can choose from a wide variety of lamps, suitable for every budget. From a rural floor lamp to a modern design floor lamp, perfect for a wide range of living styles and spaces. Would you rather not have a pendant lamp above the dining table, or is the ceiling not suitable for this? Think of an arc lamp!
Which lighting suits your interior?
Of course, the floor lamp has to match the style of your interior, so you have to take into account the dimensions, but also the design and material play along. Prefer a model with a single leg or a tripod floor lamp? And which material do you choose? A wooden floor lamp gives a rugged and rural atmosphere to the living space, while you create a modern touch with a glass lampshade. Do you want to determine the strength of the light yourself? Then choose a floor lamp with dimmer. Of course you have to take into account the light source that you place in the lamp, so you can choose from energy saving lamps, LED lamps and light bulbs.
Looking to buy a floor lamp at Furnwise?
Found a beautiful floor lamp? At Furnwise you order easily online! Are you not completely sure yet? You can contact our interior consultants for a customized lighting plan, so choose a hanging lamp that suits your budget, living style and living requirements!