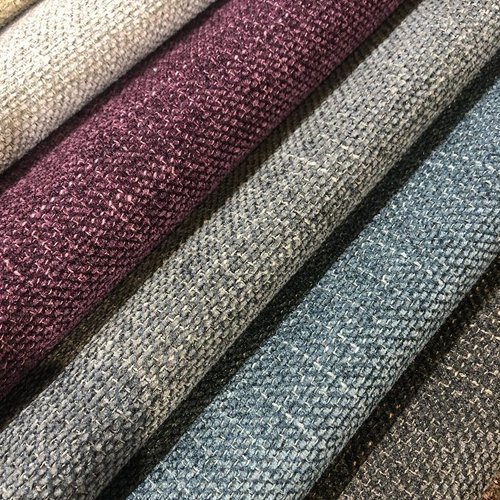 Chenille Fabric
Chenille Fabric
Chenille is a soft, woven fabric. Read more to learn about what exactly chenille is, how best to maintain this material and its advantages and disadvantages.
What is chenille fabric?
Furniture upholstered in chenille fabric provides a warm but also luxurious look to the interior. This is due to the shiny yarns used to weave the fabric. The softness of the material provides increased seating comfort.
Chenille means caterpillar in French. The fabric is actually all made up of loose chenille yarns that resemble a caterpillar due to the weaving process. It also reminds a bit of velvet because of the soft sheen the yarn brings.
In addition to being found on furniture pieces, chenille can also be brought into the interior by using the material for curtains, for example. The raw material used for the yarn is polyester. This a solid raw material that is often used for furniture fabrics.
The advantages and disadvantages
Besides the fact that the fabric is very comfortable and provides a luxurious look, there are other advantages. There are also a number of points to consider when thinking about a chenille upholstery fabric. We list them for you:
Advantages
+ Soft and warm
+ Tear and wear resistant
+ Durable fabric
Disadvantages
- Chance of a seat indentation
- Not water repellent
- Can discolor when in contact with sunlight
Maintaining chenille fabrics
Because chenille upholstery fabrics are highly resistant to wear and tear, they are also easy to maintain. Of course, you want to enjoy your piece of furniture with this material for as long as possible. For this reason it is wise to treat the fabric with a textile care kit.
A textile care kit contains a cleaner and a protector. With our
Textile Care Kit
you make sure that the yarn is fresh and clean again. The protector provides a protective layer of the yarn so that it is moisture and stain repellent. In this way it is still possible to make chenille fabrics water repellent!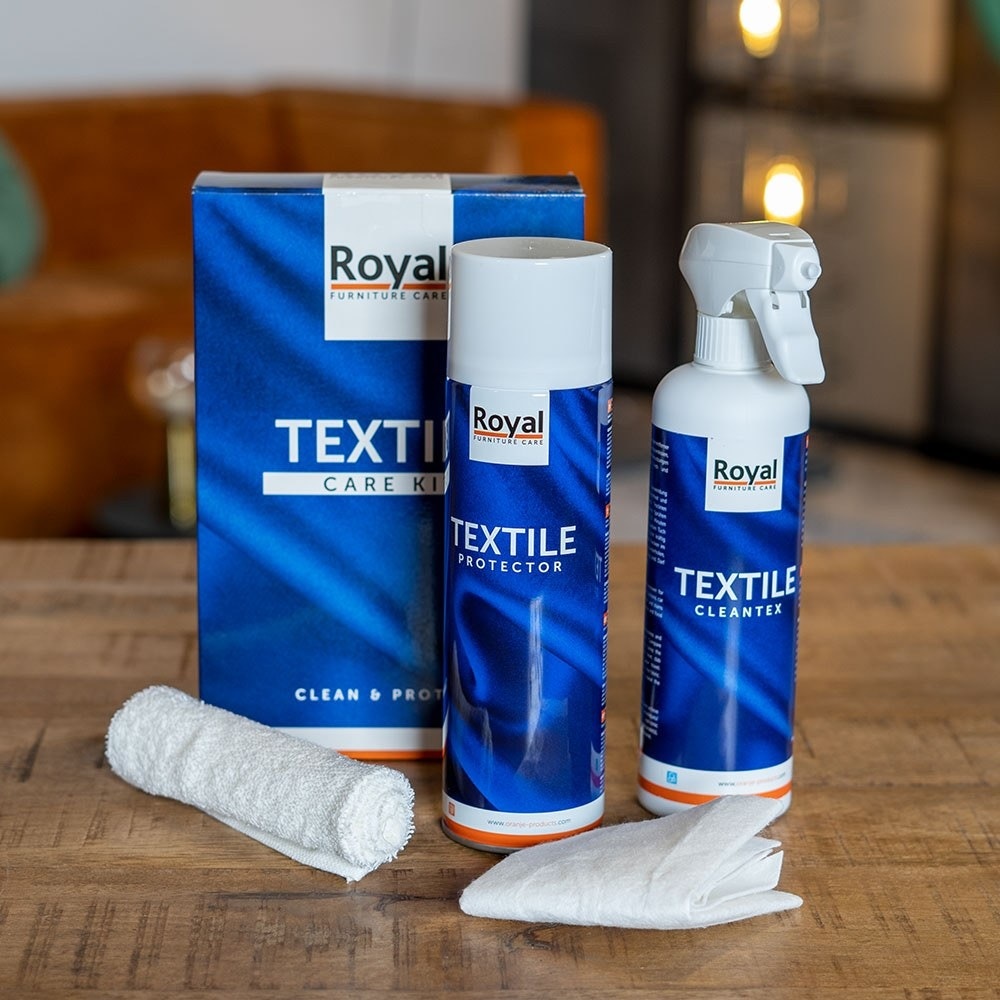 How do I clean a chenille fabric?
It is a good idea to clean the material weekly with a vacuum cleaner. Use a wide nozzle and set the vacuum cleaner to its lowest setting. In this way, you avoid damage.
The fabric itself is not stain-resistant. When a stain occurs, it is good to remove it immediately with a slightly damp cloth. Rub this gently on the stain until it disappears. If water alone is not enough, we recommend using a mild detergent. These are detergents with a neutral PH value.
Products made from chenille fabric
Besides the fact that we often find chenille fabric in garments and curtains, it is also a perfect fabric for furniture. It gives a luxurious feeling and looks extremely soft. This also enhances the seating comfort.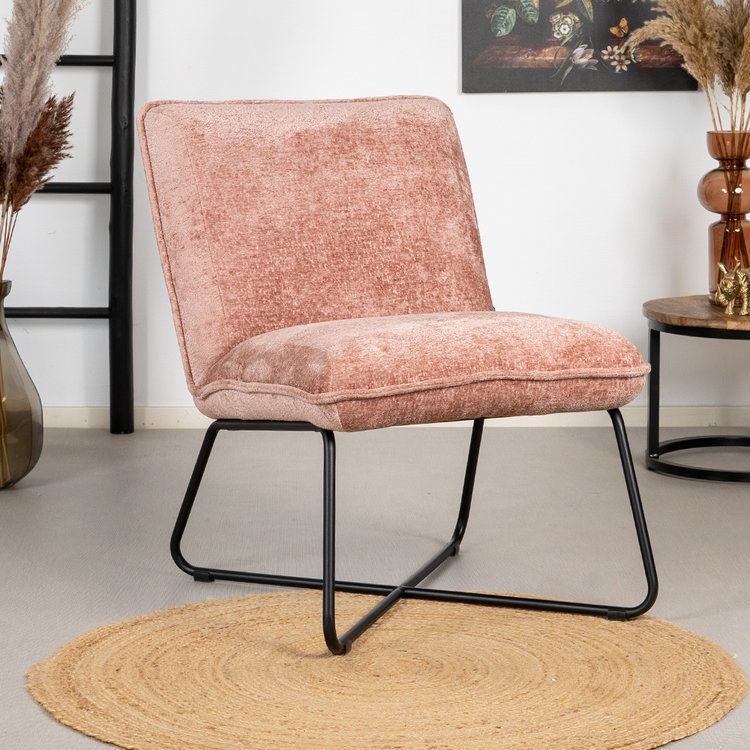 Chenille sofa
A sofa made of chenille yarn guarantees a comfortable feeling. When you choose a sofa made entirely of chenille yarn, you get a lot of comfort in return, especially when the seat is a bit firmer. In this way, you can fully enjoy the softness of the fabric.
Choose an angular model for design, or a more rounded model to match the softness of the fabric. The color possibilities are also endless, making a sofa with this fabric easy to combine in different interior styles.
Chenille armchair
If you would like to have a chenille item in your home, but perhaps find a sofa a bit large, an armchair is always a good idea. Combine it with a matching pouf and cushions for a beautiful whole!