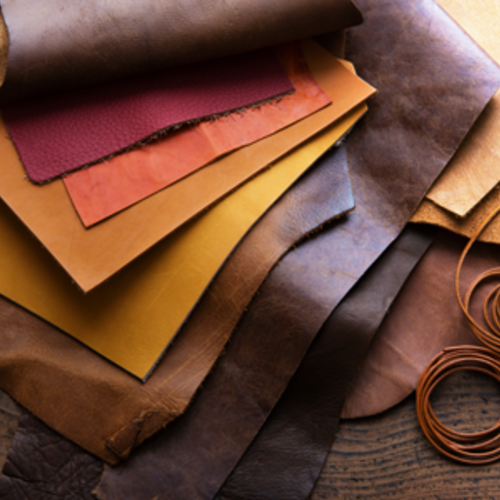 Leather
Leather
When it comes to furniture, leather is a durable and pleasant material. It is strong and with some maintenance, it will last for years. Also, the leather of our
industrial dining chairs
is often water-resistant, making them last longer and remain beautiful. You can recognize water-resistant products by the water-resistant logo that you can find with the products.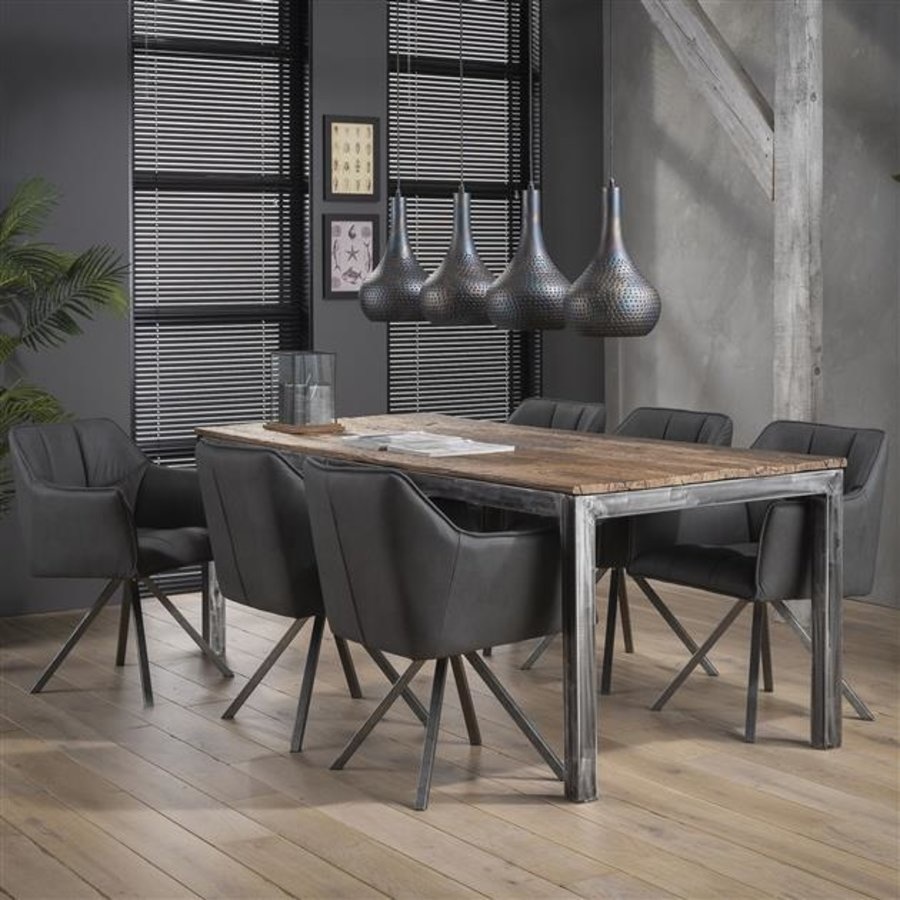 Advantages and disadvantages of leather
Advantages
+ With a little maintenance, leather lasts extremely long
+ Leather is timeless
+ Feels nice
+ Easy to combine and therefore fits in (almost) any interior
+ Repels dirt by nature, most stains are easy to remove.
Disadvantages
- Real leather is pricey
- Warm in summer and cold in winter
- Requires occasional maintenance
- Can discolor in contact with sunlight
Maintenance
Leather is easy to maintain. However, some actions need to be taken periodically. The leather should be wiped regularly with a damp cloth to keep it dust-free and to remove any skin oils that have come into contact with the leather. Also think about another soiling, such as food or drink residue for example on your dining room chairs.
Leather cleaning can be done by mixing one part water and one part vinegar. Dip a cleaning cloth (microfiber or cotton) into the mixture and wipe the leather thoroughly with the cloth. The leather mustn't be made too wet, it is also recommended after cleaning the leather after drying with a clean, dry cloth.
To keep your leather beautiful and in top condition, use
our leather care kit
. Your leather will be optimally protected, nourished, and cleaned. Easy to use but perfect in the result.