Top 5 Tips to Improve Your Bedroom on a Tight Budget
Top 5 Tips to Improve Your Bedroom on a Tight Budget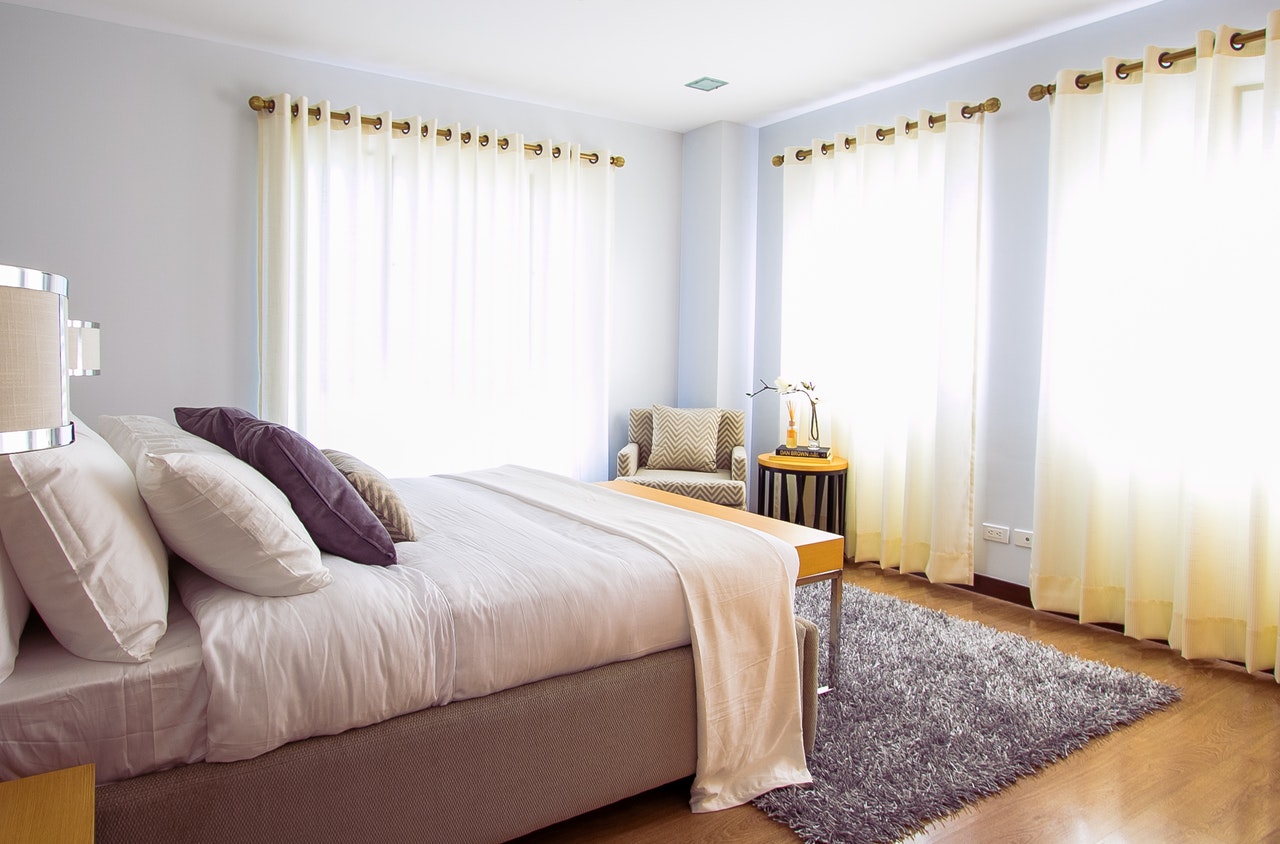 Who wouldn't like their bedroom to be cosy, comfortable, and beautiful? The bedroom is your personal space, and that is where most of us spend a good amount of time in our house. We don't want to be in our bedroom only to sleep, but we want this space for us to relax and unwind ourselves from a tiring day or week.
When we think of renovating or revamping, we fear how expensive it would be. However, there are a few simple things you can do to make your bedroom look beautiful and tidy without burning a hole in your bank balance. Here are few budget-friendly ideas to turn your bedroom into a comfortable and soothing space.
What do you want in your room?
Have a good look at your bedroom. Make a list of things you want in your bedroom and things you want to remove from your bedroom. Here are a few common things most of us require in our room:
Bed
Add throw Pillows to give it a luxury feel
Curtains with good colour combination
Study Table and chair
A shelf to keep your books (if you love reading)
A night stand to keep your essentials
A study lamp
Good lighting
Artwork
These are the common things you may want to have in your room. However, make a list according to your comfort and choice. Remove anything that you don't want in your room. Dispose of unwanted furniture by selling them online and you can earn some money to add to your budget. Play with colours to match or contrast with your wall, artwork, curtains, bed sheets, and pillows.
Comfortable Mattress and Pillow
A firm and comfortable mattress and pillow is a must in every bedroom. It is essential for good sound sleep and to wake up fresh. If you sleep in an uncomfortable mattress or pillow, you may wake up with a pain in your neck, shoulders or even entire body. When you shop for a mattress, lie down on the mattress to check if it is perfect for you. Check if it is of the correct size and you fit comfortably in the bed.
Avoid Clutter and keep it tidy
If your room is full of clutter, you won't be able to relax. Do not leave anything on the floor. Keep your room clean and tidy. If you have dirty laundry or paperwork lying on the floor, you may feel anxious, and it could even affect your sleep. Keep a laundry bag for your dirty clothes, keep a vacuum cleaner handy, file all paperwork and keep it in your table drawer, keep your nightstand clutter free by keeping only the essentials, and always change your bed sheets and pillow covers regularly.
Good Lighting
Lighting is very important in a bedroom. Opt for stylish chandeliers and hanging lamps for your room. Good lighting can change the entire look of the room. Buy a good bedside lamp if you're a reader. Ensure you can transform your bedroom into a dark room when you have to sleep. A dark room will help you to have a sound sleep. Furnwise Lighting
Accessories
Add a good bed frame to your bed. It will immediately transform your bedroom into a very luxurious and stylish looking room. Put up a painting or artwork on the walls, place a small plant pot on your study table or near the window, and add a rug. You can look up online for DIY's to decorate your room. There are so many DIY's online for making curtains, rugs, and artwork that you can transform your room into a cosy personal space and add a touch of your personality to the room.
These are a few ideas that you can try. Some people dread to revamp their room. They feel they will spend a few months salary on bedroom decor. However, that is not the case. These tips will definitely transform your room into a more cosy and comfortable space.