The Tolix chairs in Martin's interior
Martin's daughter is also helping to sort out the Tolix chairs. she always finds it exciting to have a look in the warehouse. When the question came whether she wanted to take a photo with their new chairs, she immediately said yes!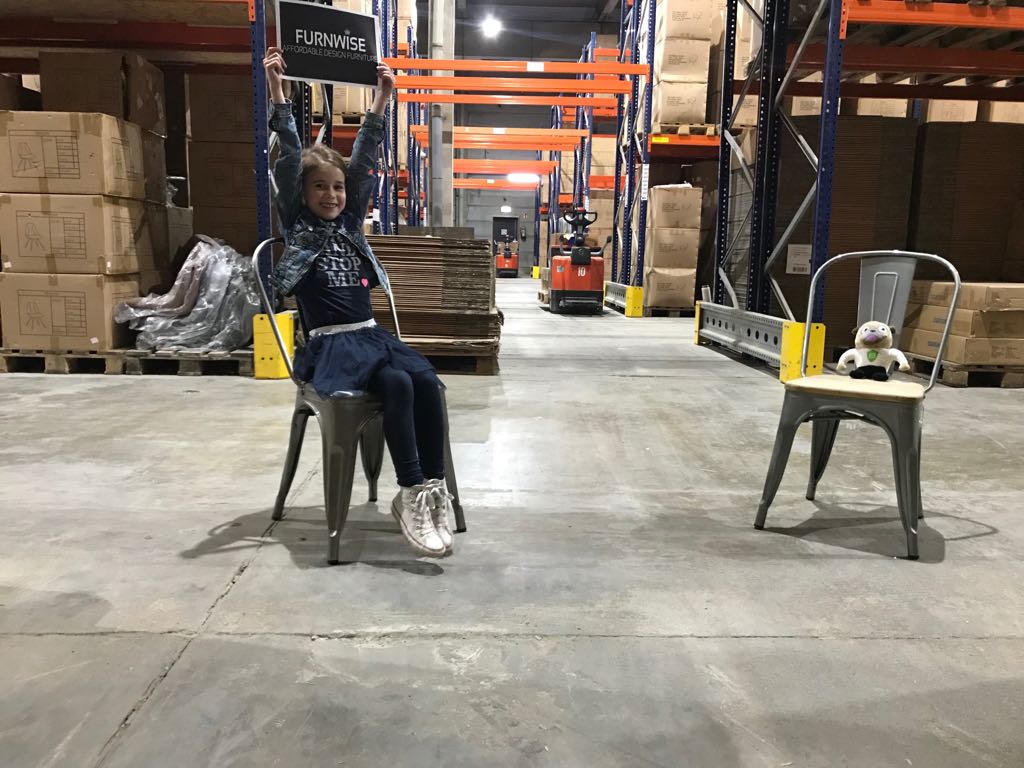 For a long time I knew that I wanted tolix chairs for our new kitchen. These chairs are just fantastic to see and really give my kitchen the look that the kitchen deserves! I therefore recommend these chairs to everyone. Because they are available in different colors at Furnwise you can really give your own twist to your kitchen.
With their raw  industrial appearance they really spice up my kitchen. In combination with my wooden kitchen table they are simply stunning to look at. I love furniture with character and that is definitely the case with these metal chairs. Simple and timeless.
I like that you can just live on these chairs, without having to be afraid of scratches or damage. especially with several children this is fantastic...
Originally these chairs were mainly used on the terrace at cafes and restaurants, but in a contemporary kitchen they certainly look good too. And also not unimportant: thanks to the high backrest, these chairs are also comfortable enough to have a whole evening at the table.
But not only in the kitchen is the Tolix a tough eye-catcher, it is also great as an office chair!
In our white office the black Tolix chair is ​​a nice counterpart.
And in combination with a pillow or warm sheepskin, you can of course also pull out the Tolix when you have an unexpected visit.
They are of course available in different colors and styles at Furnwise, so there is a always a Tolix that fits in your interior. Or you can mix a number of colors with each other. We offer chairs with and without wooden seating.
Have you become so enthusiastic about the Tolix chairs? Check out our Tolix chairs here: https://www.furnwise.co.uk/seating-furniture/dining-chairs/Tolix-design/