The new Scandinavian living!
The new Scandinavian living!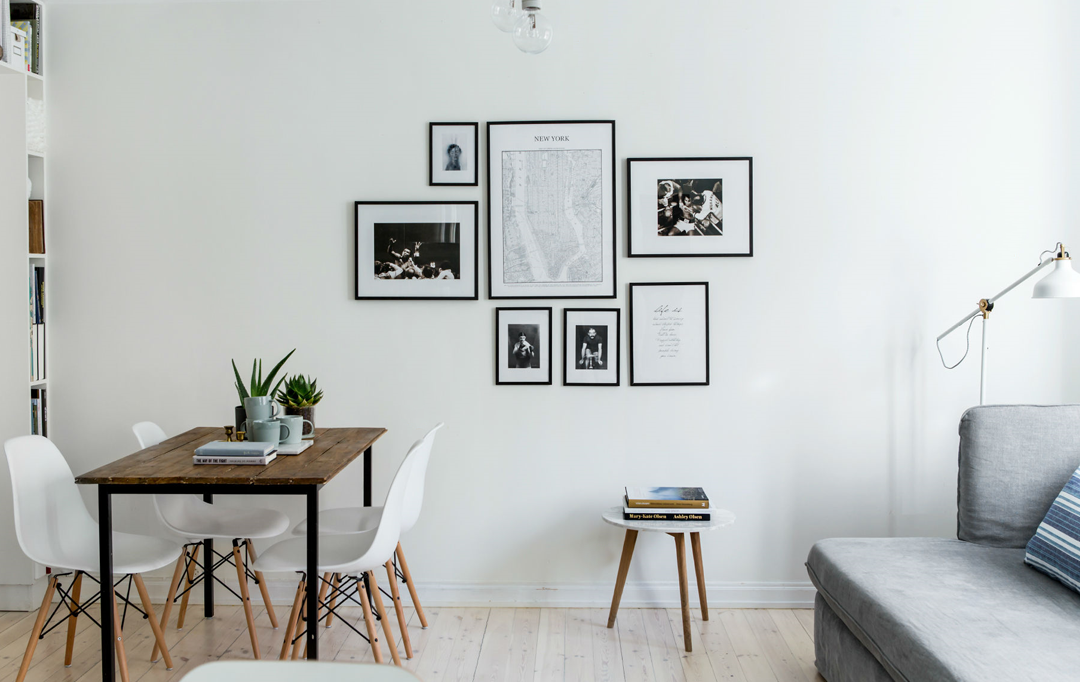 An interior in a Scandinavian style is completely a new trend! Characteristic of the Scandinavian living style are the natural elements, which, in combination with white and neutral shades provide peace. The interior looks clean, which is due to the use of clean lines. In addition, today it is a trend to bring different interior styles back in one interior. So we regularly see a Bohemian or vintage touch coming
back in a Scandinavian interior, this creates atmosphere! In this blog I give inspiration for the new Scandinavian living in 2019!

Neutral shades

A Scandinavian interior always has the basic color white. The advantage of this is that you can combine endlessly with colors. The Scandinavians combine white with soft and natural tones, such as light gray or soft pink.
The Brandy and Woody dining chairs go all the way with the trend of Scandinavian living. These cool dining room chairs consist of a plastic tub which is filled with a PU leather cushion. This ensures a perfect seating comfort! In combination with the oak legs, this chair should not be missed in a Scandinavian interior.
The floor in the new Scandinavian living

Wood is indispensable in a Scandinavian interior. The more wood, the better! Go for a light wooden floor of for example beech wood
or birch wood. You can also paint the wooden planks in white or go
for a concrete floor! Personally, I find the herringbone floor very cool,
which floor has your preference? Let us know in the comments!
Light

Most of the year it is very dark in the Scandinavian countries, therefore natural light is a must in the Scandinavian interior. Go for large windows and light, sunlight-permeable curtains for the ultimate Scandinavian look!
TIP: Do you not have so many windows? Place mirrors in the interior that catch and reflect
the light. This allows you to still illuminate the room with
natural light!
Nature

As I have mentioned before, the Scandinavian style of living is known for the natural elements. Go for many green plants and create atmosphere in your
home! Mix and match different types of plants. Nice succulents or beautiful large plants are always good. Cactus are still hot and happening and also fit well within the new Scandinavian living!
The nico nest of tables is a perfect addition to the new Scandinavian living! Place the tables in a boring corner in the living room or place a nice pot of flowers on it! In addition, you can dress it with a sheepskin, which not only gives atmosphere, but is also nice and warm at your feet!
TIP: To add more atmosphere and stay with the Scandinavian style, it is also very nice to put a sheepskin over a chair, table of just simply on the ground!
Graphic prints

Would you like a bit more atmosphere in your Scandinavian home? Then go for colorful and tight accessories. For example, several posters on the wall fit perfectly
within a Scandinavian interior. You also finish a Scandinavian interior with graphic forms!
Vintage items in Scandinavian interior

Vintage furniture fits perfectly within the new Scandinavian living and belongs to the interior trends of 2019! But what is vintage actually? Vintage is officially at least 30 years old, and is also understood by second-hand furniture and accessories. Old furniture / accessories are brought back to life. The nice thing about vintage is that you can do it yourself, you can give it a new coat of paint or change the legs. Combine the Scandinavian style with a vintage touch
for a beautiful interior, we are fans! You too?