Scandinavian interiour styles; upcoming, and we understand why!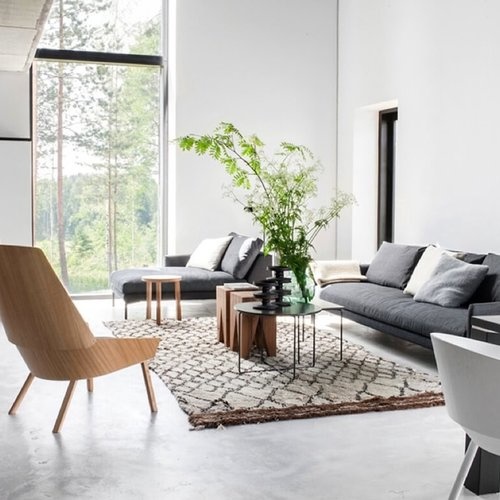 Scandinavian furniture and interior styles have gained popularity in recent years for their clean lines, minimalist aesthetic, and focus on function. Inspired by the design philosophies of countries like Denmark, Sweden, and Norway, this style is all about creating a warm, inviting space that is also simple and uncluttered.
One of the key elements of Scandinavian design is the use of natural materials, such as wood, leather, and wool. This helps to create a cozy and welcoming atmosphere, while also bringing a touch of the outdoors inside.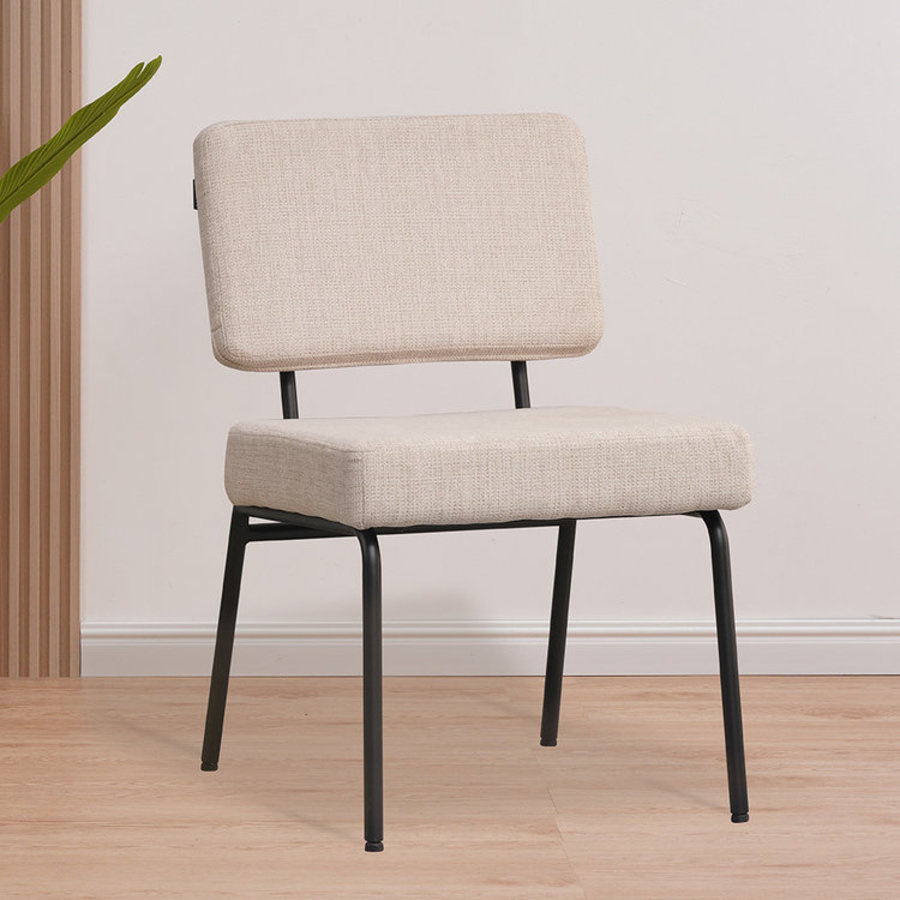 Scandinavian dining chairs 
With Scandinavian dining chairs in your dining room, you are guaranteed to create a serene atmosphere for dining or after-dinner conversations. A Scandinavian-style dining chair is often characterized by a simple design, natural materials and neutral colours, as for example dining chair Espen.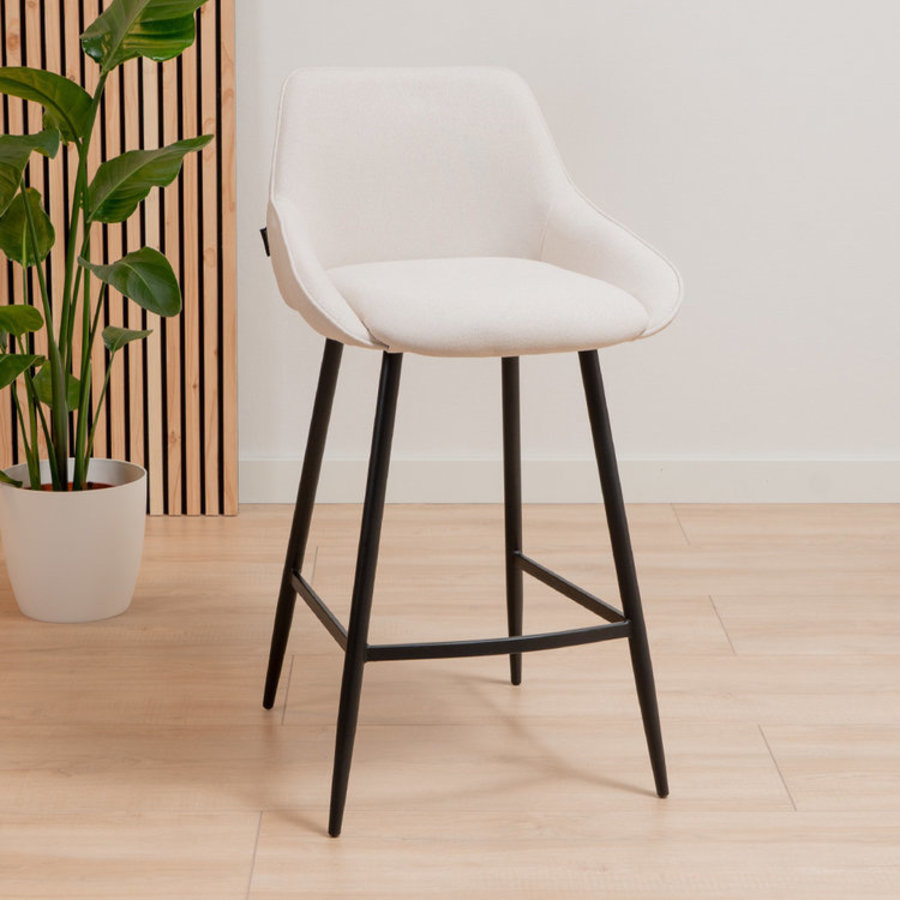 Scandinavian bar stools
To complete a Scandinavian interior, a Scandinavian bar stool is a must. By using the same materials and colours, you get the calmness in the interior that characterizes the Scandinavian style. Would you like bar stools in this style, but have a different interior style? That is of course also possible. Thanks to its minimalist design, the model fits into many different interiours. The perfect example is bar stool Lova. This bar stool can be combined in all different interiours, and still feels neutral and Scandinavian.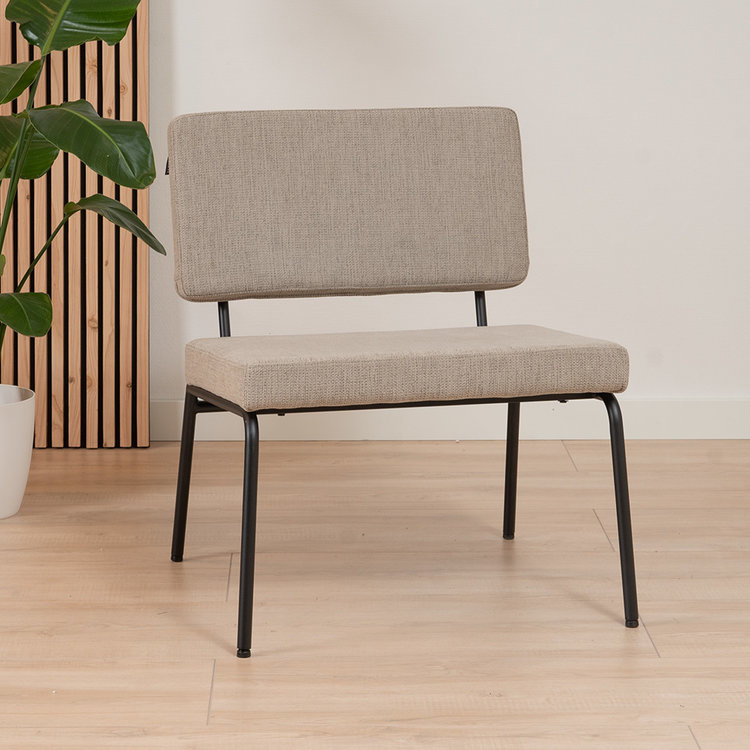 Scandinavian armchairs 
A Swedish designer easy chair is synonymous with tranquillity and a neutral look. The soft and often rounded shapes make it easy to curl up in the chair. The soft fabrics also provide increased seating comfort. The calm colours will still create a peaceful look within the interior. A Furnwise best-seller and our personal favorite is the armchair Espen.
Combining Scandinavian furniture 
Combining modern and Scandinavian furniture in a room can create a unique and visually interesting space. The clean lines and minimal aesthetic of Scandinavian furniture complement the sleek and contemporary look of modern pieces.
One way to blend the two styles is to use modern furniture as the foundation, and then add in Scandinavian accents. For example, you can use a modern sofa as the focal point in a living room, and then add in a Scandinavian coffee table and a set of Nordic-inspired dining chairs. The contrast between the modern and traditional elements will add depth and character to the space.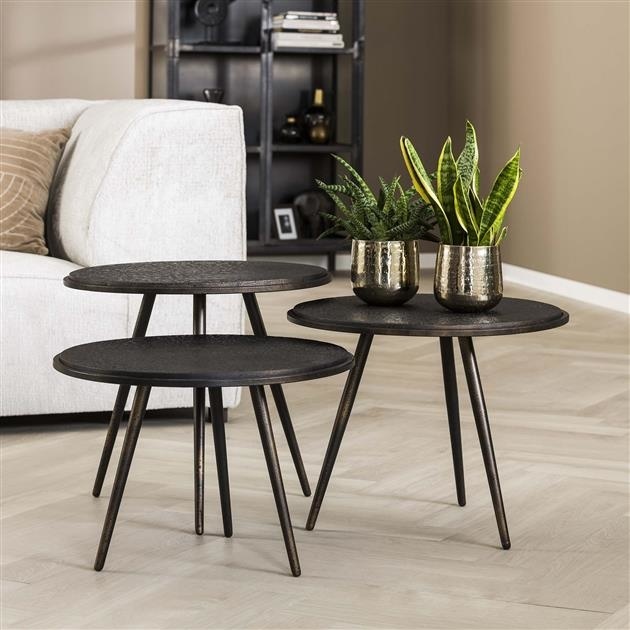 Modern coffee tables 
Another way to combine the two styles is to mix and match different elements from each. For example, you can use a modern, low-slung sofa and pair it with a Scandinavian-inspired side table and a traditional woven rug. The combination of different textures and materials can add visual interest and depth to the room.
When mixing and matching different styles, it is important to pay attention to the colors and textures used. The colors and textures of the modern and Scandinavian furniture should complement each other to create a cohesive look. For example, if you are using a lot of natural wood in the room, consider pairing it with modern furniture in a similar color palette.
Lighting plan
Incorporating lighting is also a great way to add a Scandinavian touch to a modern space. A simple pendant light or a set of warm-toned table lamps can add warmth and cozy atmosphere to the room.
In conclusion, combining modern and Scandinavian furniture can create a unique and visually interesting space. The key to success is to mix and match different elements from each style, while paying attention to colors, textures, and lighting. With careful planning and thoughtful execution, you can create a beautiful, functional, and harmonious space that reflects your personal style and taste.
Whether you are looking to update your entire home or just add a few key pieces, incorporating Scandinavian furniture and interior styles can help you create a warm, inviting, and uncluttered space.