Our loveliest coffee tables, an overview!
Coffee tables
Coffee tables come in many different shapes and sizes. Of course, it is important that the coffee table fits nicely into your home. Do you have a narrow living room? Then choose an elongated, rectangular table. Do you have a spacious living room? Then choose to combine several tables with each other. By combining several coffee tables, you create a playful and cosy effect. It's also handy: twice the space!
Coffe Table Set Calla Mango Wood 
These tables are made of solid mango wood. You can put the tables together, but they are also great separately. Because of the difference in height, the small table also fits under the big one! Handy if you want to create more space in the living room. These nice tables fit well in almost any interior. Because of the robust frame it is perfect for an industrial living room, but also in a rural house, these tables are very nice. You can find Calla here!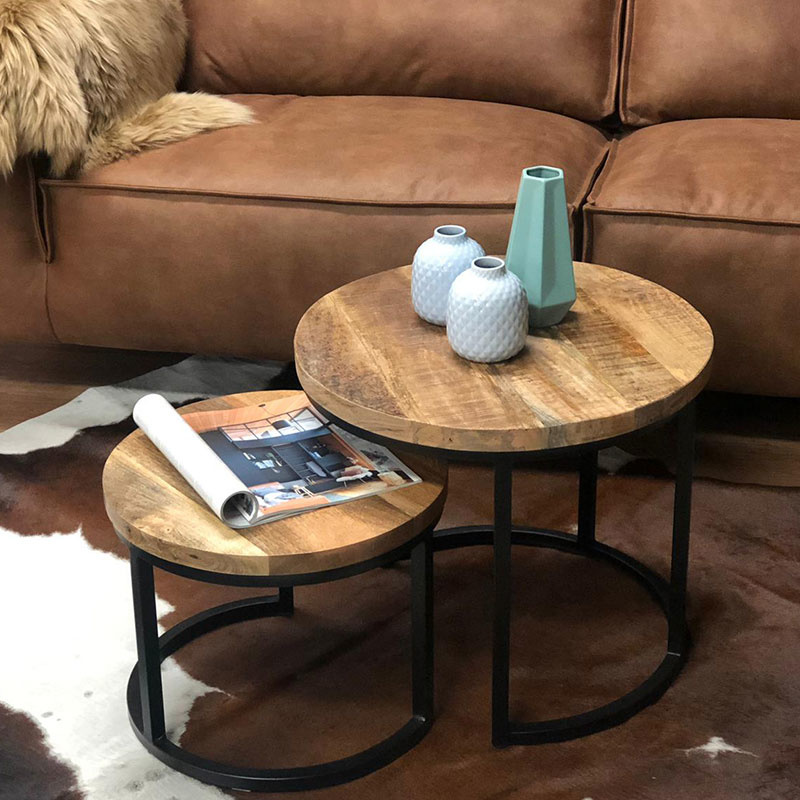 Industrial Coffee Table Boxer Set of 2
Handy and fun! This sturdy set is a real eye-catcher in your home. The underframe gives you a spacious effect. You can find this set here. Besides, you don't have to assemble this set yourself and it will be delivered to you right away! Ideal ;-).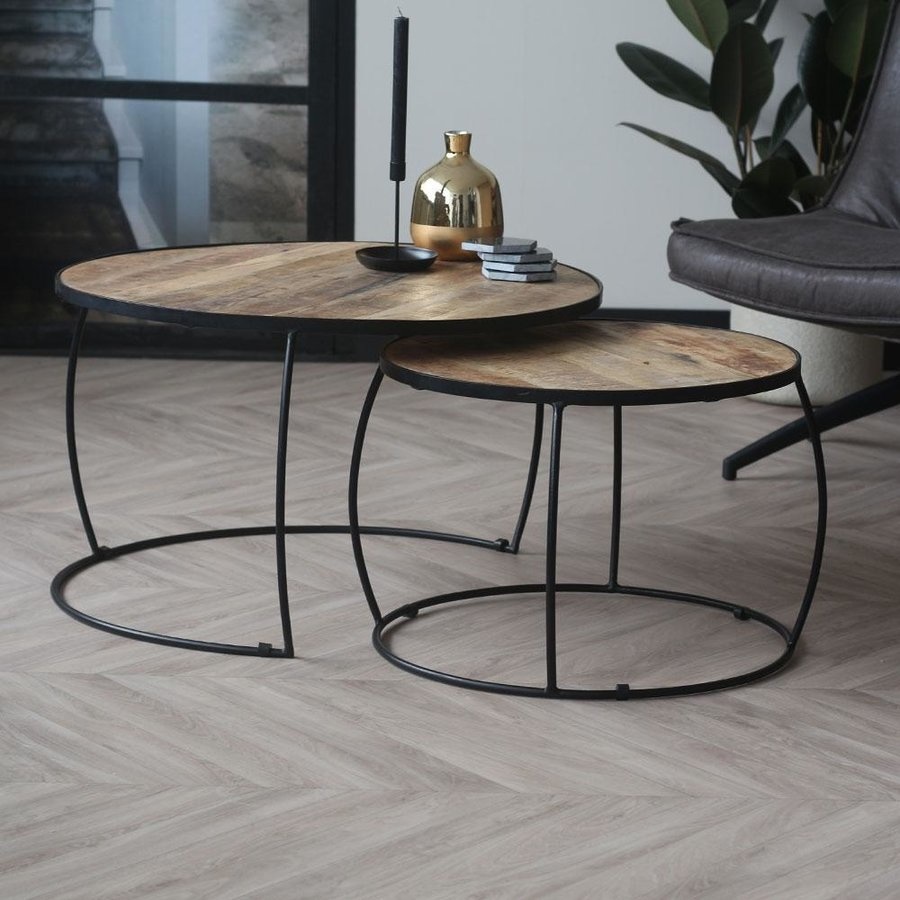 Industrial Coffee Table Philippe Set of 2
Give your interior a tough look with these tables. Combine this with a nice rug underneath and it looks super nice. These tables are also made of mango wood and what is so special is that mango wood is very durable. The trees are only harvested when they have stopped giving fruit. You can find this great set of tables here!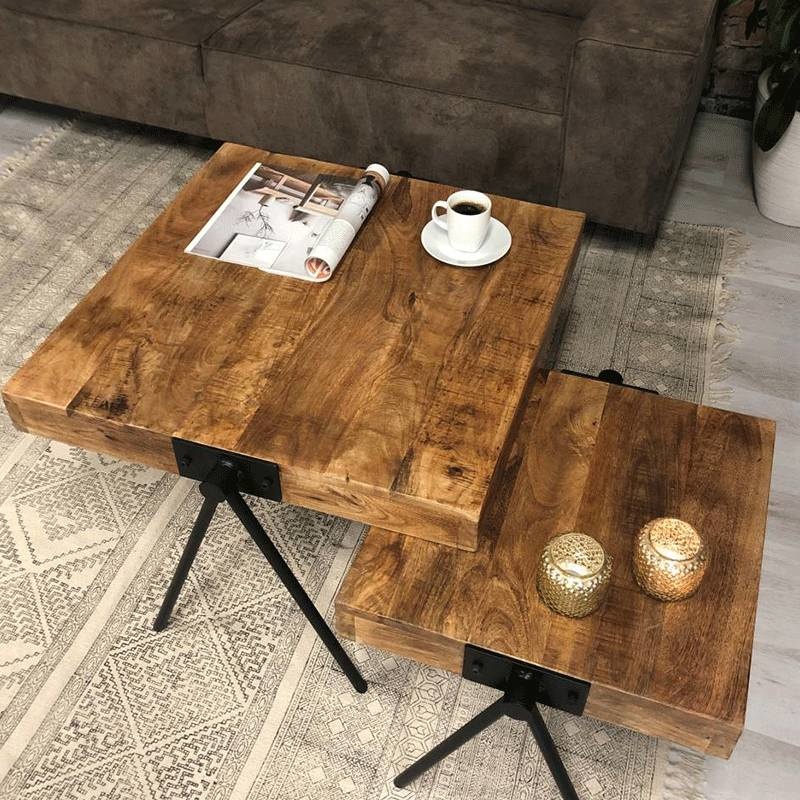 Do you have questions or need help with choosing the right coffee table for your home? Contact us via our live chat or send an email to: [email protected] .