How to determine the perfect bar stool height? We have some tips!
THE IDEAL HEIGHT OF YOUR BAR STOOL
You do not know exactly which height fits your bar stool at your kitchen island or bar table? We understand that very well! That's why we, from Furnwise, will explain to you in this blog exactly how to find the right height bar stool for comfortable dining for hours! You can find all our barstools here. 
MEASUREMENT TOOL
The height of a bar stool is determined by 3 factors:
Measure the height to the top of the leaf
Subtract 30 cm from this height
View the seat height of the bar stool
Example: Measure from the ground to the top of the kitchen worktop or bar tabletop 120 cm. Subtract 30 cm from this measurement. 120 cm - 30 cm = 90 cm. So the ideal seat height of your barstool is at least 90 cm. Do you really want to do it right? Then the optimal distance between the height of the seat and the top of the leaf is 27 to 28 cm.
Your search for bar stools for your kitchen island or bar will start with the filtering of minimum barstool seat height 90 cm.
CAUTION: Do you have a thick tabletop? Then always check if there is at least 10 cm between the top of the knee and the bottom of the leaf.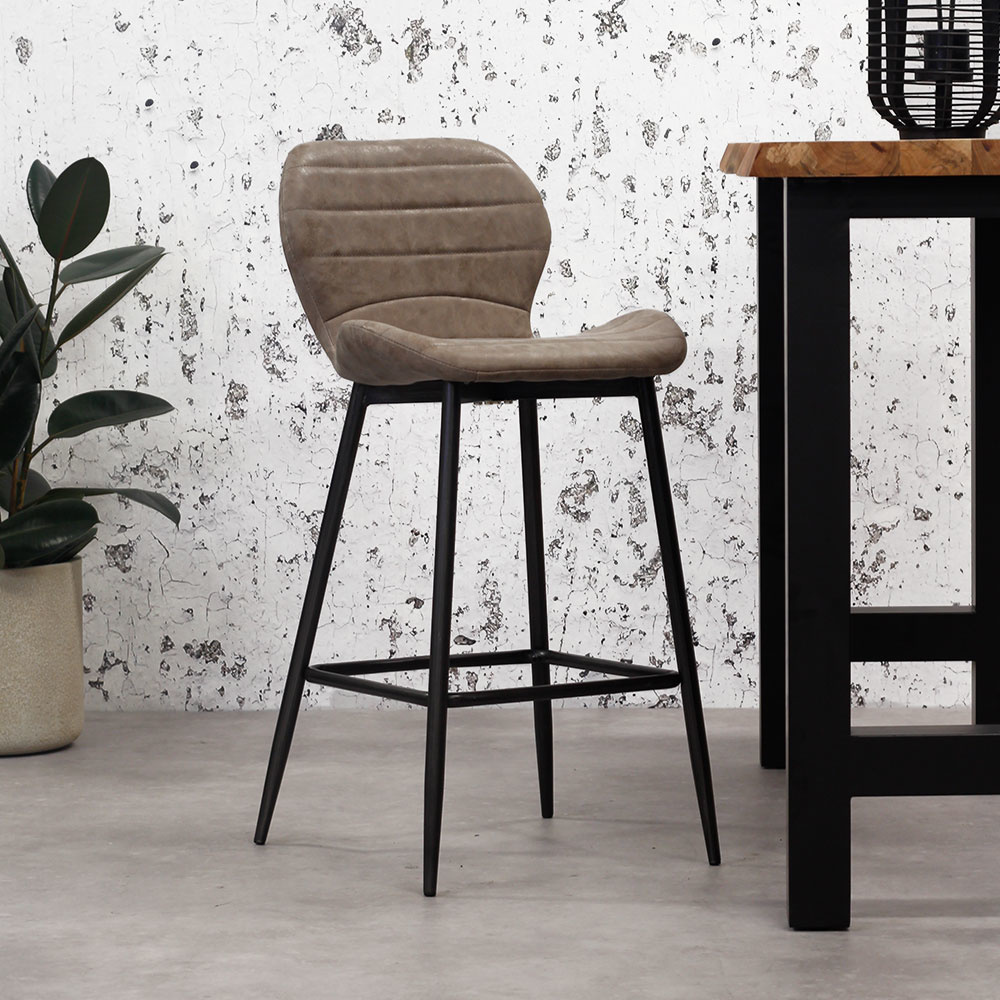 FIXED OR ADJUSTABLE BAR STOOL?
Our range also includes various industrial bar stools that you can combine with an industrial bar table. One difference between the bar stools is that they are adjustable in height or fixed. Both types of bar stools have their advantages and disadvantages.
Do you sit with people of different lengths at the table? Then an adjustable bar stool might be something for you. Often, these bar stools are up to 20 cm adjustable in height. This allows each person to sit very comfortably. For example, the Ezra range.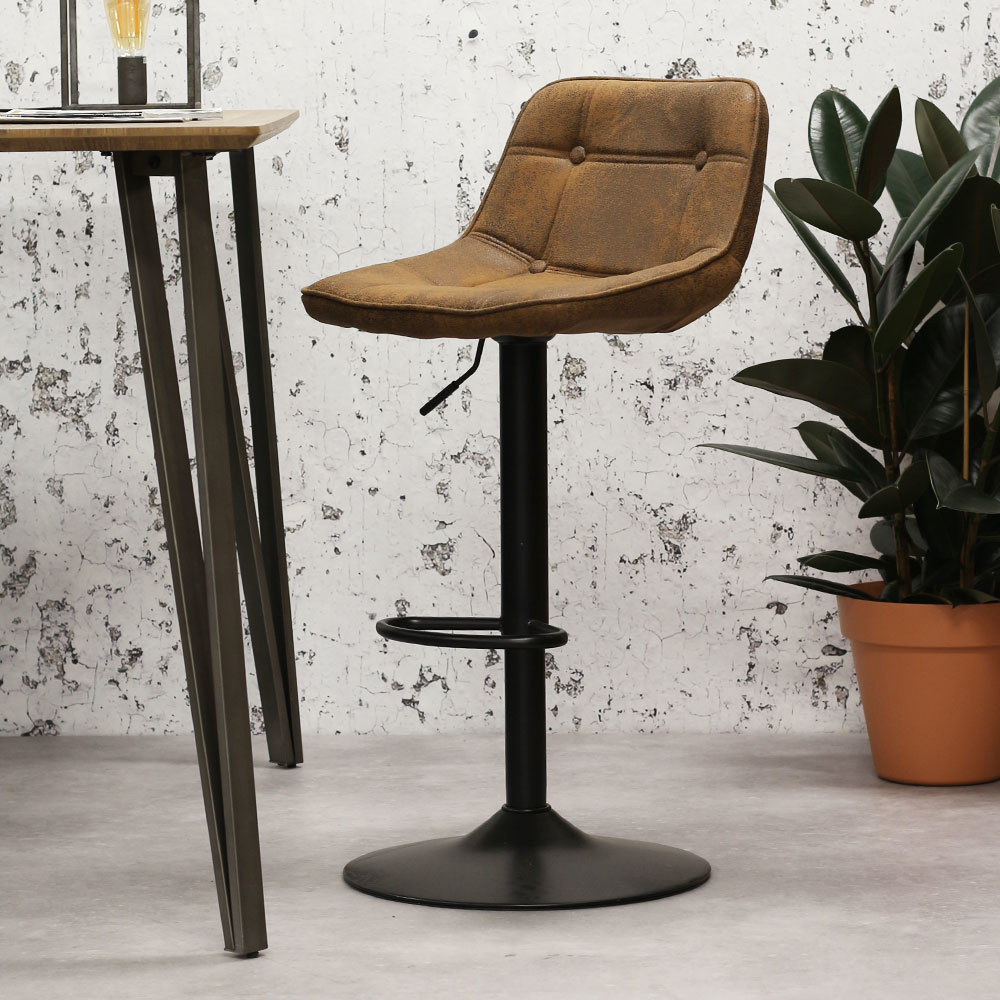 From there, we come to the non-adjustable bar stools. These barstools are subject to less wear and tear because they do not have a gas spring and are not continuously adjusted in height. Also, fixed barstools are generally more stable because they stand on 4 legs. Especially in families with young children, this can be a consideration to go for a fixed barstool, for example, the Morris range.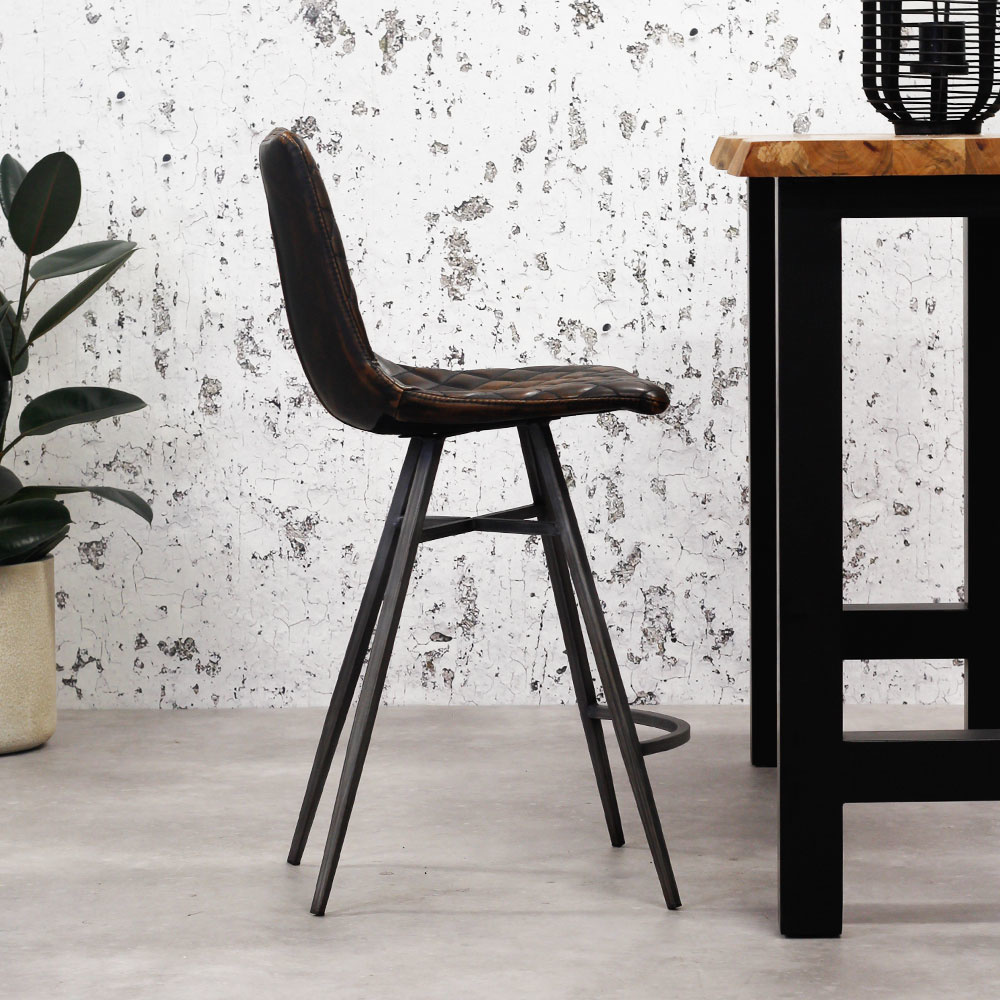 WHICH BAR STOOL TO CHOOSE?
Not sure which bar stool is perfect for you? Feel free to send an e-mail to [email protected], or contact us via the link on our website here. We'll be happy to help you find the barstools you need!