Find the best Industrial lamp for you!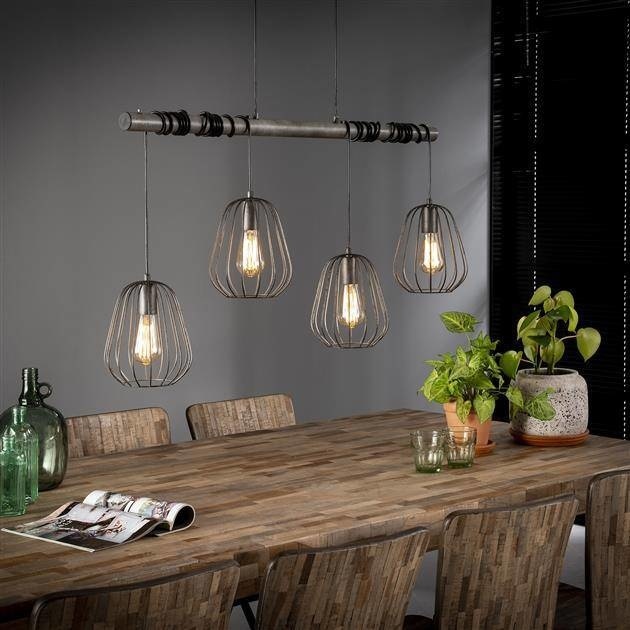 Illuminate your interior with an industrial lamp! Lighting is indispensable in a home. Are you looking for the latest trends in industrial lamps? Then read on! In this blog Furnwise tells you all the information you need to make your home brighter and warmer with an industrial lamp!
WHAT IS TYPICAL FOR AN INDUSTRIAL LAMP?
Industrial lamps originated in the 19th century in factories where more light was needed, they have made a comeback and are more popular than ever! Industrial lighting is available in different types and sizes and can be recognized by the rough, functional shapes and materials such as wood, metal and even rope. Lamps with an industrial style are trendy and stylish. The perfect addition to any interior!
TYPES OF INDUSTRIAL LAMPS
Industrial lamps add a lot of atmosphere to a home. Often a distinction is made between three types, namely: industrial table lamps, ceiling lights and floor lamps. Furnwise has a large assortment. Whether you are looking for a floor lamp or an industrial wall lamp? At Furnwise you will definitely succeed!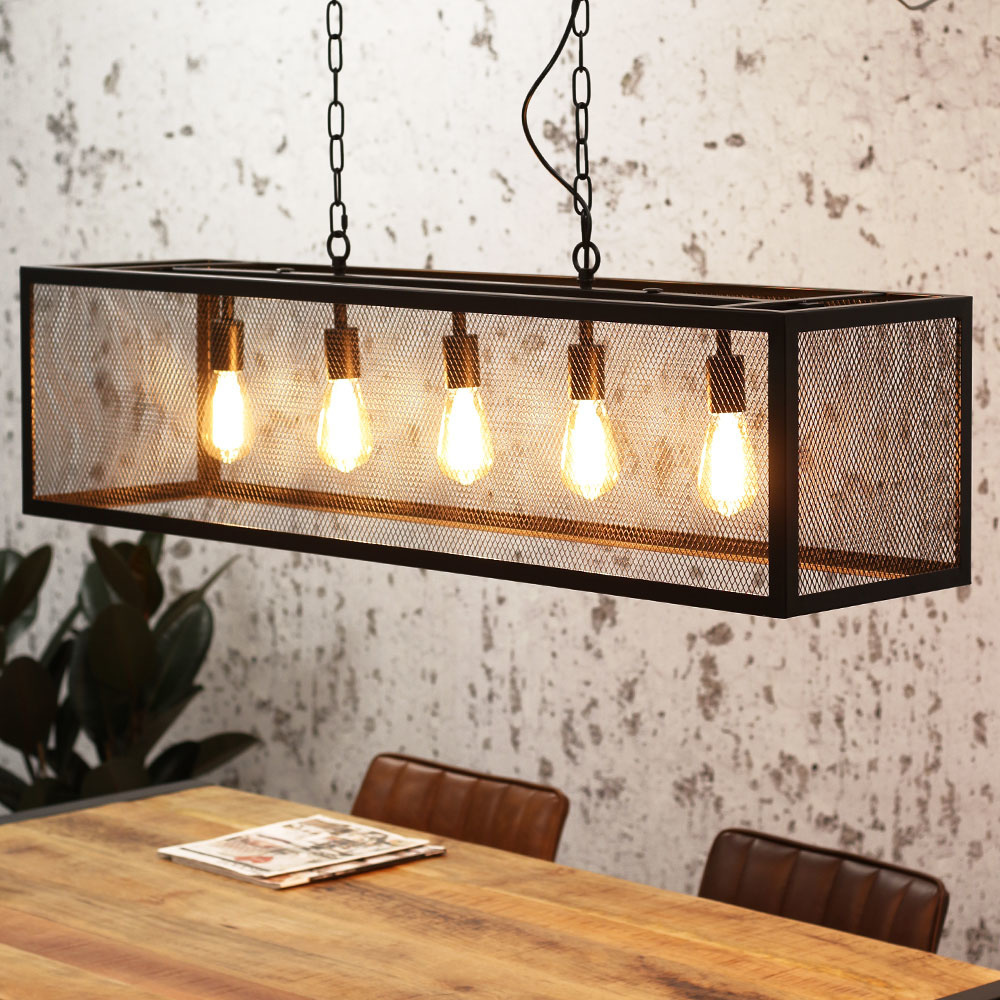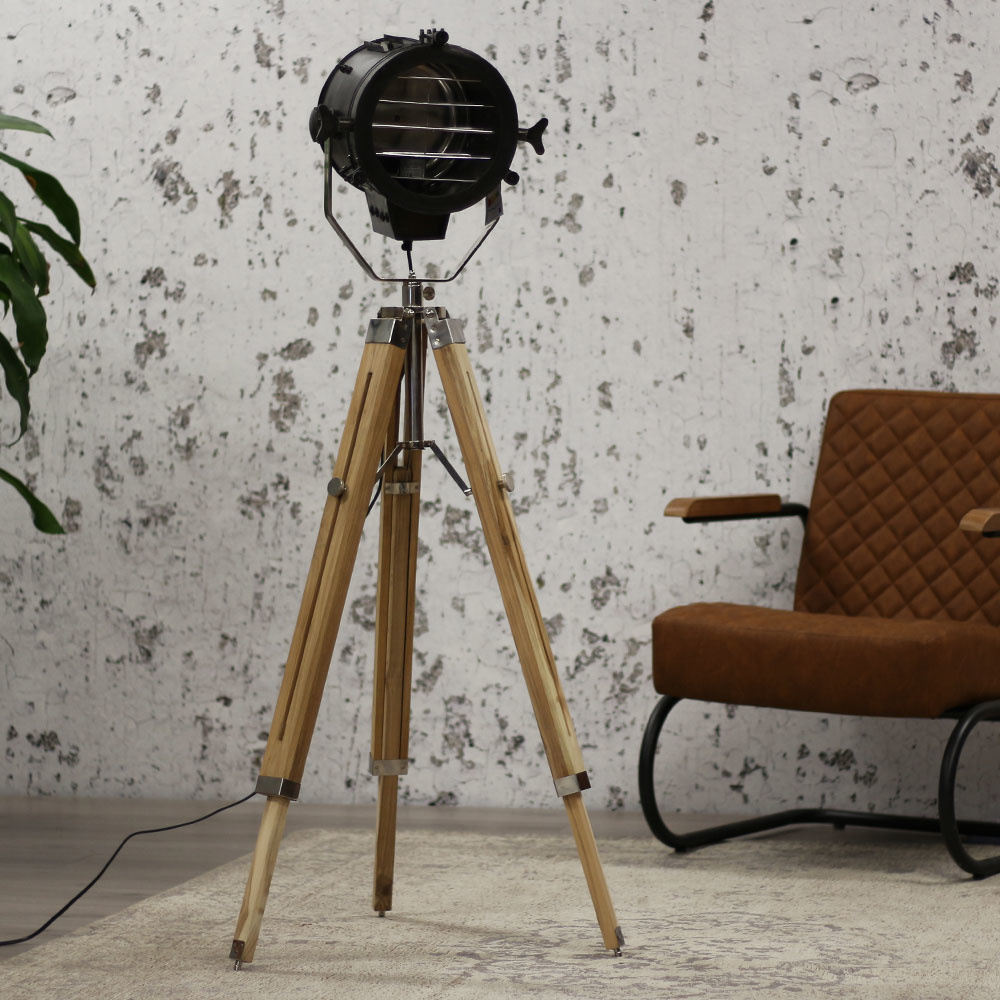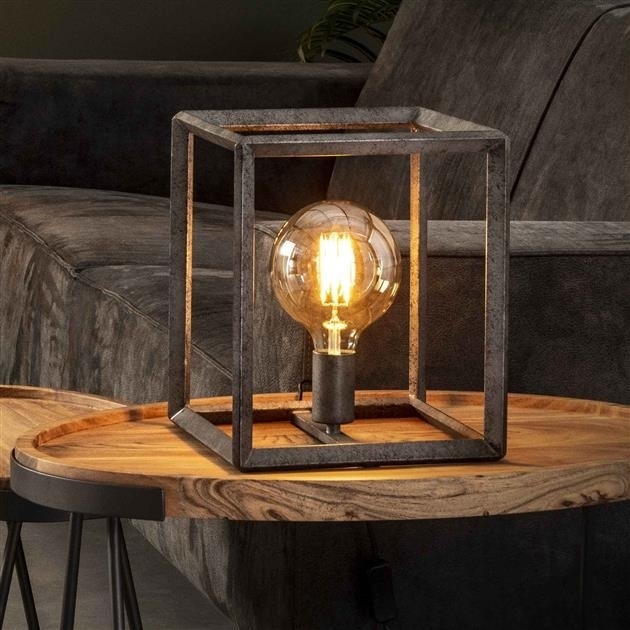 COMBINE AN INDUSTRIAL LAMP IN OTHER INTERIOR STYLES!
To place an industrial lamp in your home, you don't necessarily have to have an interior in this living style. In almost every interior there are industrial aspects to be found. The items fit perfectly in other interior styles because of the colours and materials. For example, do you have a modern or Scandinavian interior? For every room in your home you will find a suitable industrial lamp!
WHERE DO YOU PLACE AN INDUSTRIAL LAMP?
Industrial lamps are real eye-catchers in your home, but how do you find the perfect place for your industrial lamp? Industrial lamps let your interior shine. Lighting has a great influence on atmosphere, colours and space in a house. In addition, our lamps are multifunctional; they are functional and beautiful at the same time! For example, you can place a beautiful industrial pendant lamp above your dining room table or bar table and all eyes will be focused on this eye-catcher! Do you prefer a cool table lamp for the window sill or a cozy floor lamp in the corner of the room? Our lamps have enough light output to read your favorite book! Tip: add a dimmer for the desired ambient light!
ADD AN INDUSTRIAL CEILING LIGHT TO YOUR INTERIOR
Industrial ceiling lights come in different variants. From black to concrete look, from small to large and from low to high. These hanging lamps are ideal for above the dining table, in the living room and even above an industrial bedside table or an industrial coffee table. By adding a pendant lamp with multiple light sources, you create a playful effect!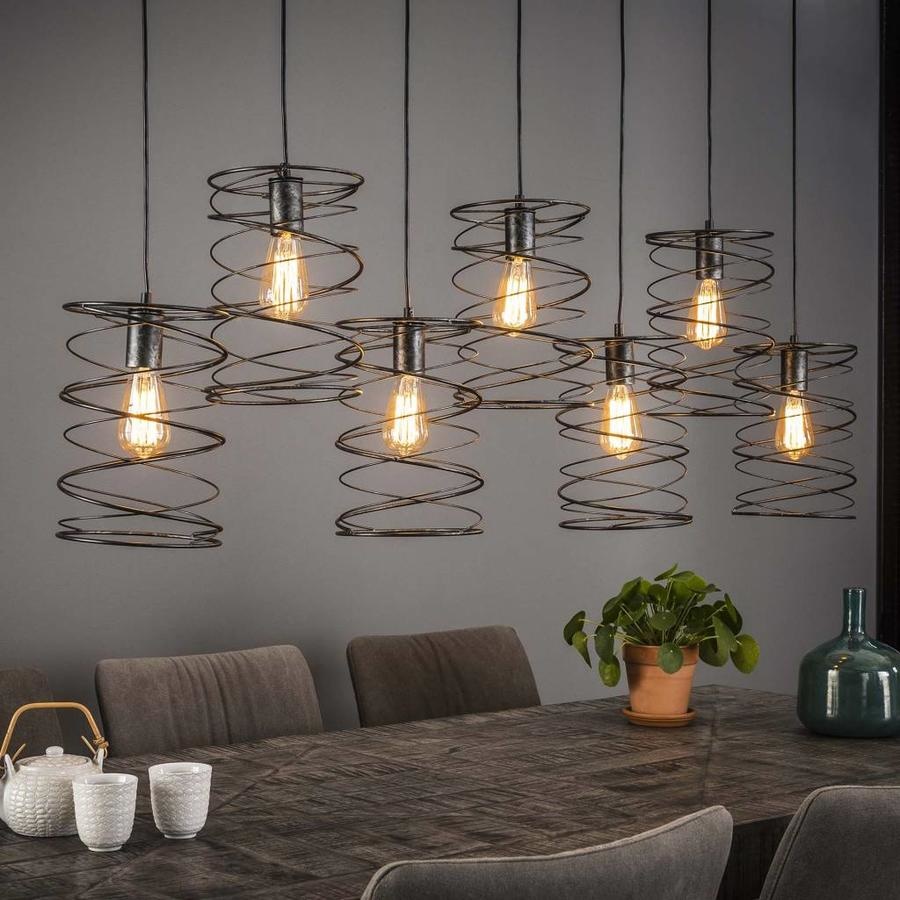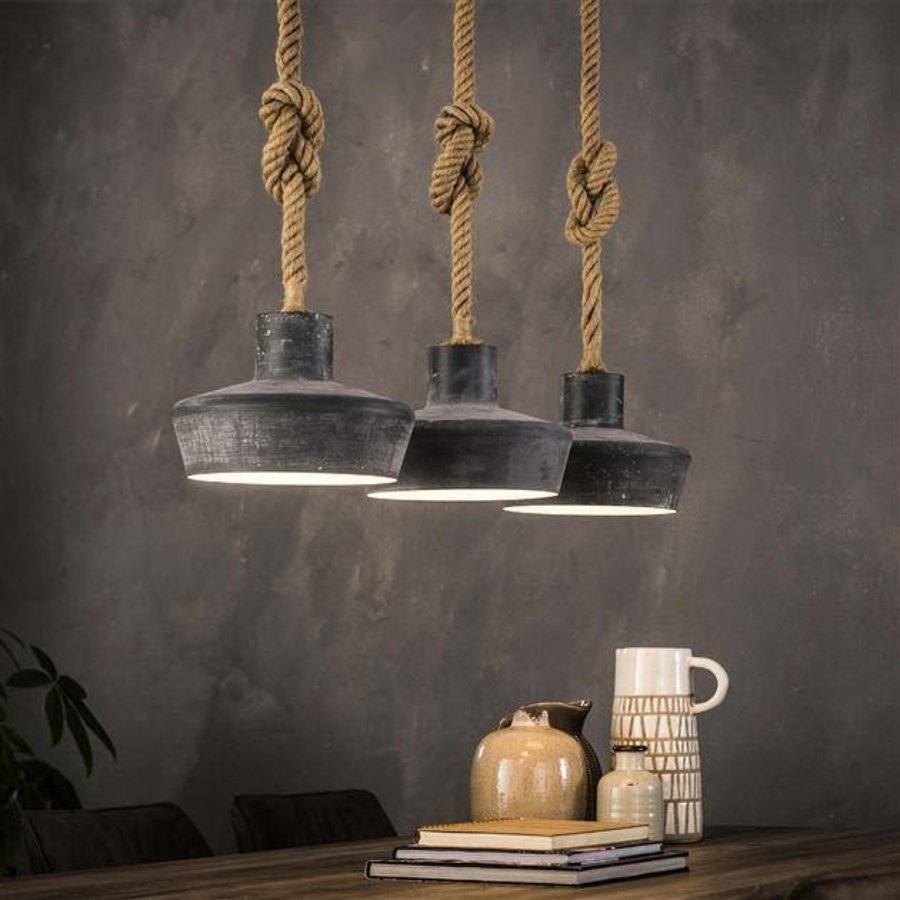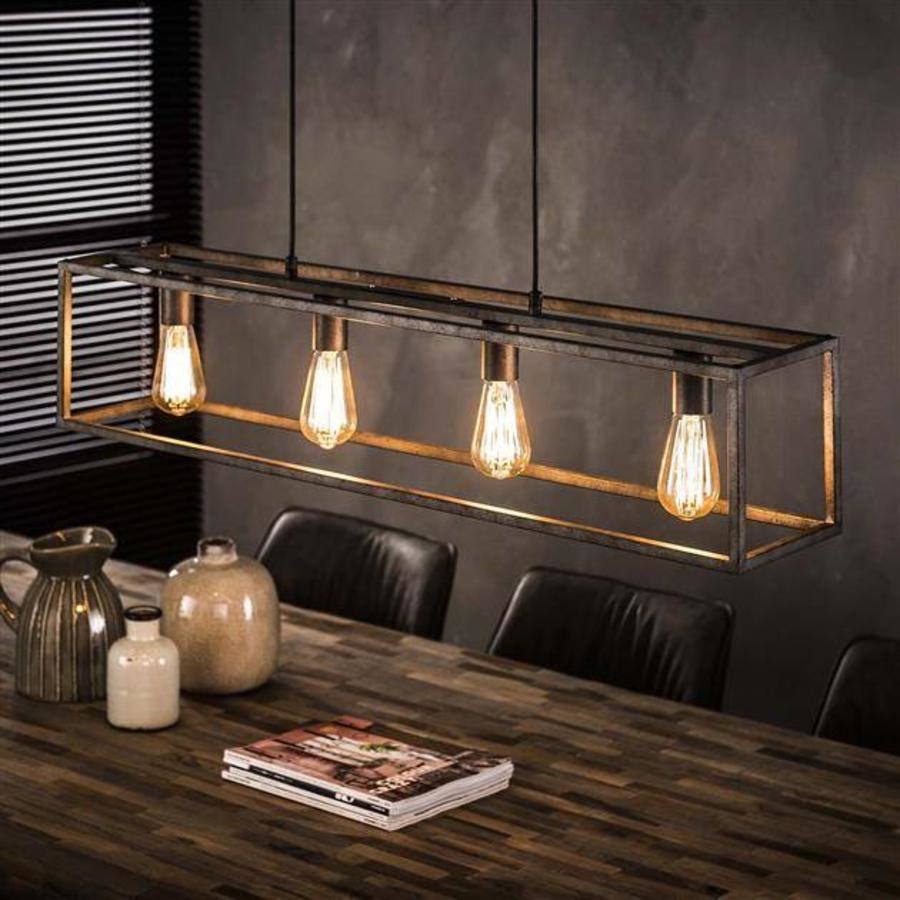 PLACE AN INDUSTRIAL FLOOR LAMP IN YOUR LIVING ROOM
An industrial floor lamp stands out because of its characteristic design. This lamp is therefore a beautiful eye-catcher in your living room! Very popular among the industrial floor lamp are the so-called 'spotlight' models with a tripod. These contain a beautiful design and are also functional.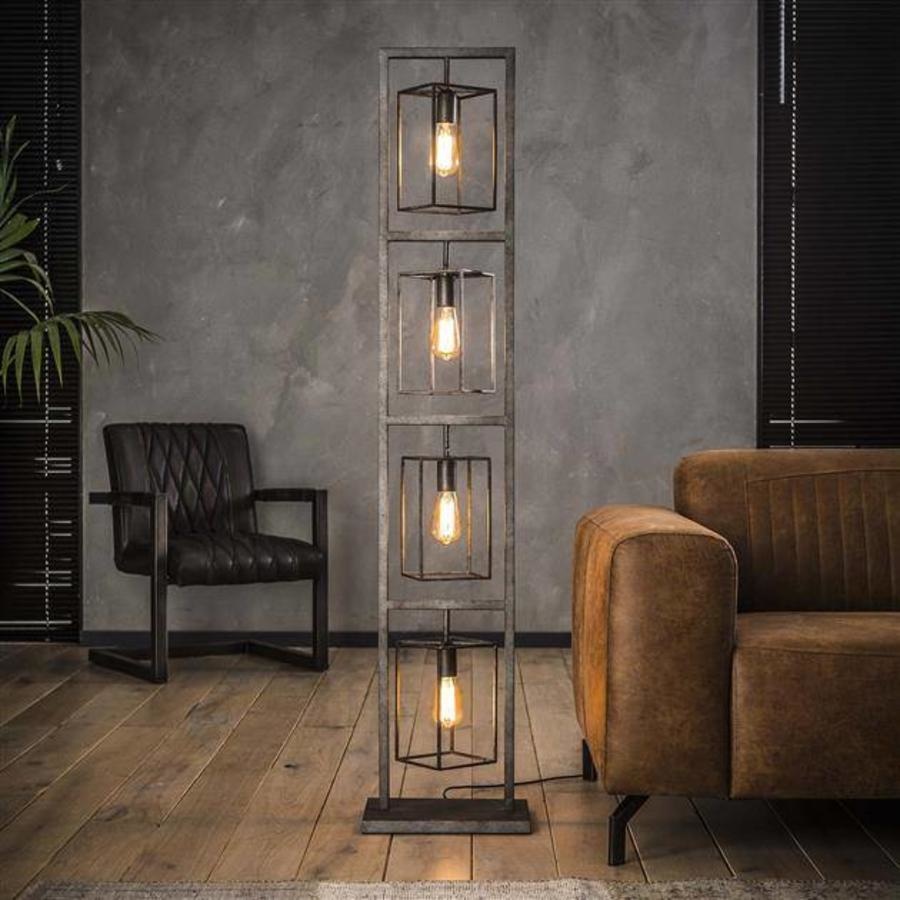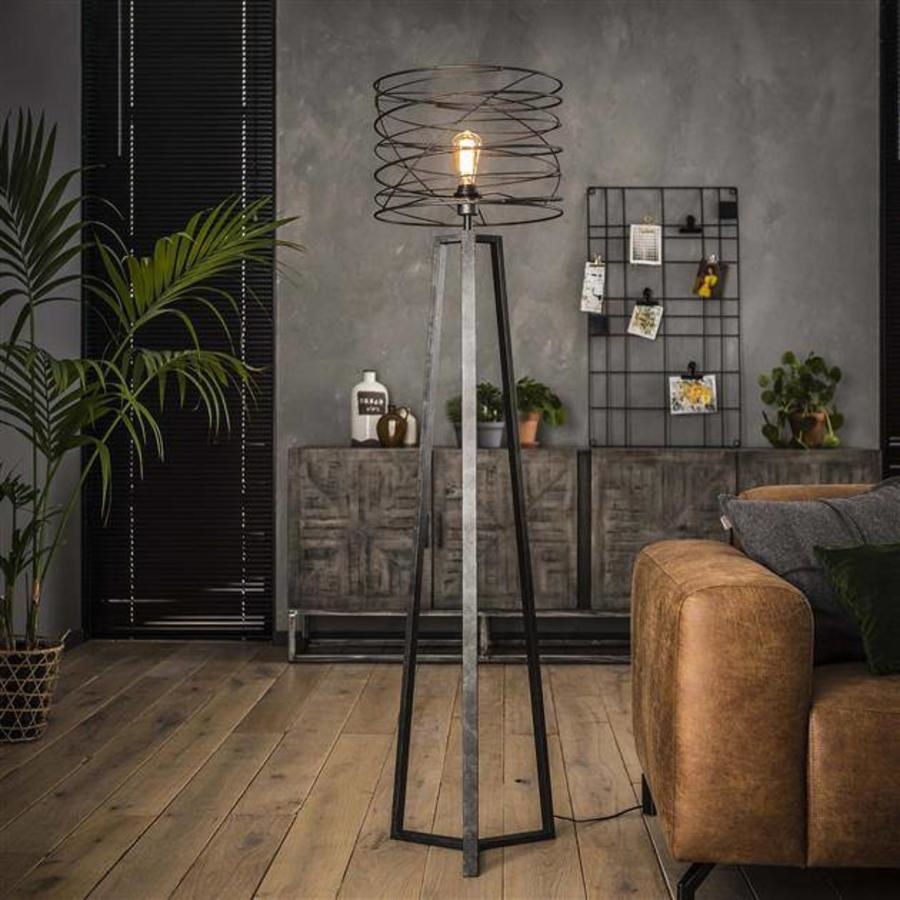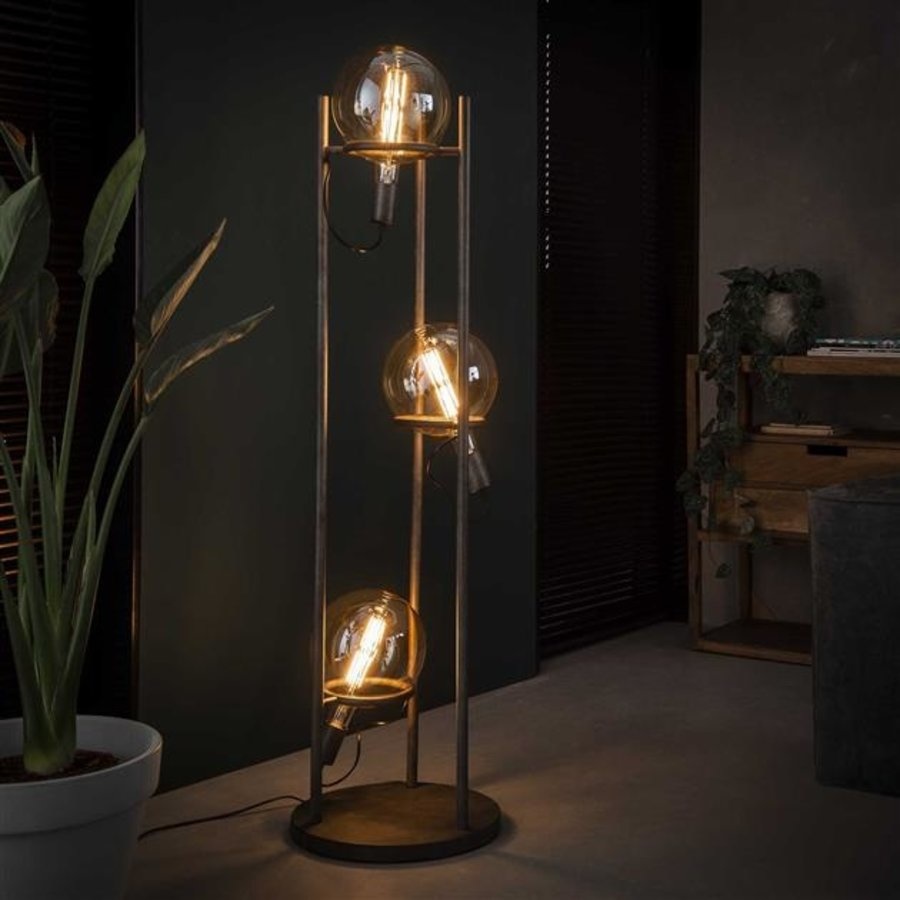 THE INDUSTRIAL TABLE LAMP, DECORATIVE AND FUNCTIONAL
The industrial table lamp includes various types of lamps. Think for example of a reading lamp, a desk lamp or a beautiful lamp for the windows. The lamps are very atmospheric and make your home shine! Table lamps are often used as a functional item, but also as a decorative item! How would you use the industrial table lamp?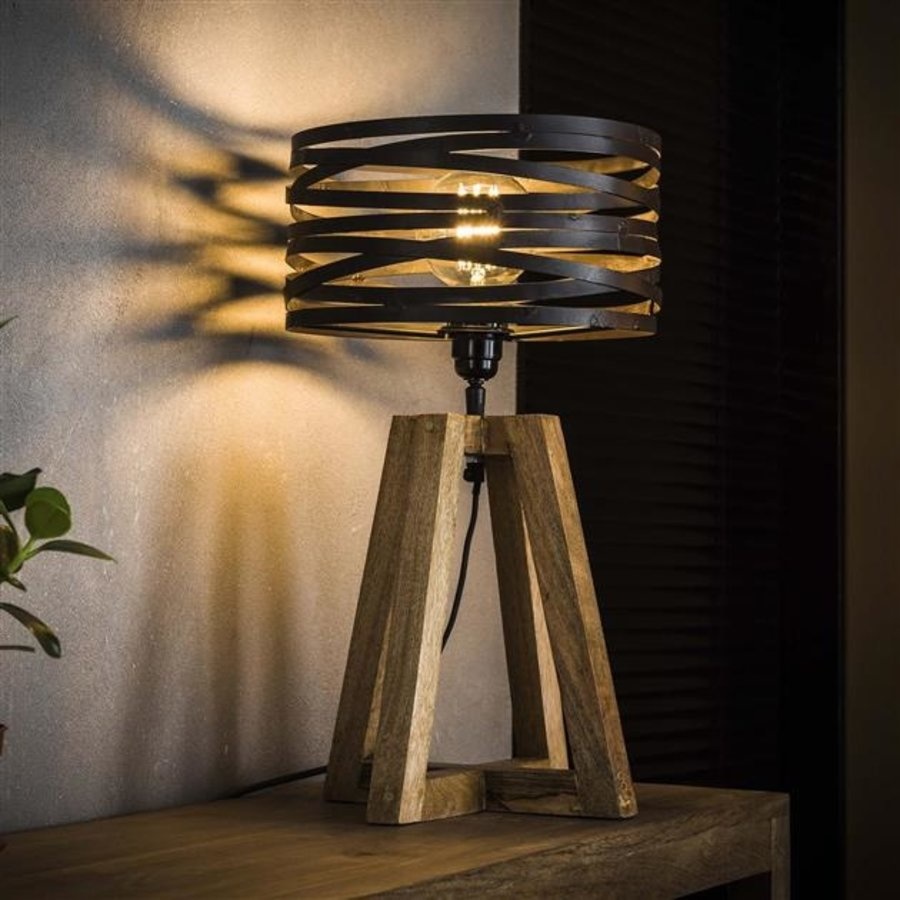 COMBINE INDUSTRIAL LAMPS
Of course it is possible to combine industrial lamps! By hanging an industrial pendant lamp above your dining table, placing a floor lamp in your sitting area and by placing a table lamp on a side table or sideboard, you create unity in your (industrial) interior!
LET YOUR HOME SHINE
Hopefully we have helped you a bit on your way to make your home shine! Curious? Then take a quick look at our website and inspiration page for free advice! We are very curious how you can make your home shine with an industrial lamp! :-)