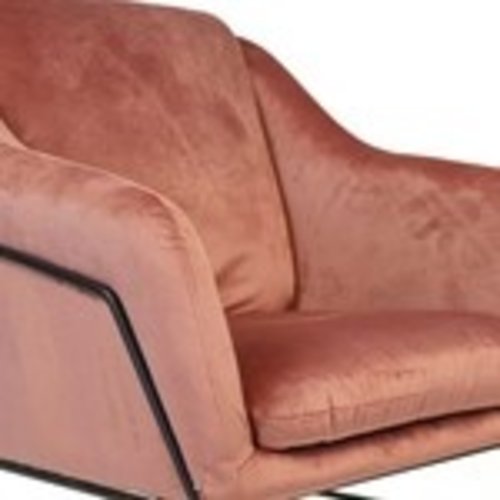 Velvet fabric, what is it?
Advantages and disadvantages of velvet fabric and how do you maintain it?
Velvet, also known as velour, is a soft and shiny fabric. The fabric has a luxurious look and feel and goes well with different interior styles.
The soft velvet fabric is made of cotton or silk, which is woven with an upright loop. The loops are cut, creating small "hairs" that give velvet its distinctive look! The hairs feel soft and fluffy and have a special sheen. Velvet furniture is very suitable for intensive residential use and velvet is also very durable.
The characteristic feature of velvet is the colour change when the fabric is stroked. This creates a beautiful colour dynamic and gives that luxurious look that makes velvet so popular!
Difference between velvet and velour

The words velvet, velour and velvet are often used interchangeably, but is there a difference? And what is the difference? Actually, it is very simple to explain: In Dutch it is fluweel, in English we say velvet and the French translation is velour.
But we are not there that easily! There is a small difference between velvet and velour. Velours is woven in a slightly different way to velvet. This ensures that velours is often heavier. As an additional step, velours is in many cases roughened, which results in less gloss but more structure in the fabric. Velours often feels a little less soft than velvet, but when ironed over it, the fabric does not reflect as much as velvet.
Advantages and disadvantages of velvet / velour

+ Hardwearing
+ Luxury appearance
+ Liquid proof (this is indicated per product)
+ Wonderfully soft
+ Little chance of snags, loops or pilling
- Can possibly be static
- A seat mirror can occur, a kind of shadow on the seat

Velvet dining chairs

Dining chairs made of velvet fabric are one of today's biggest interior design trends! Velvet dining chairs are often made in bright and shiny colours, so you can easily add more colour and cheerfulness to your interior. The velvet fabric is very soft to the touch, providing a high level of seating comfort, which is important if you are going to be dining extensively with family and friends.
All velvet dining chairs are water-resistant, this ensures a high resistance against stains. So you do not have to worry if something is spilled. Especially with animals and children, velvet dining chairs stay nice and clean for a long time.
With or without armrests

Velvet dining chairs are available at Furnwise with and without armrests. On the velvet chairs page you can choose different filters on the left side, including with or without armrests! So everyone finds what they are looking for. The velvet chairs with armrests provide extra seating comfort but are wider than chairs without armrests, so fewer chairs with armrests fit under a dining room table. In addition, you must take into account the height of the armrests; in some cases, armrests may not fit under a thick table top. If you are in doubt: measure the bottom of your table and compare it with the height of the armrests, to be sure that your new velvet dining chairs fit under your dining table. Nice and easy!
Velvet bar stools

Velvet bar stools are perhaps even more popular than velvet dining chairs. We see more and more bar tables, cooking islands or bars in kitchens, with bar stools of course.
Velvet bar stools are available in different heights at Furnwise. For optimal comfort keep about 25 to 30 cm between the seat height and the bottom of the table top. Is there a big difference in height in your family or friends, for example children and taller adults? Then go for an adjustable bar stool! Height-adjustable bar stools are easy to adjust, giving you more flexibility and giving everyone a good seat without the need for cushions or booster seats.
Velvet bar stools come in many shapes and sizes, at Furnwise we have bar stools with low and higher backs. The high back ensures more comfort, ideal for a bar table where you want to sit for a long time. The velvet bar stools with lower back fit better in a minimalist and quiet interior, in these styles, they have less impact and the colours are less present than bar stools with a high back.
Do you want to sit comfortably for hours? Then go for a velvet bar stool with a back and armrests. The armrests provide perfect comfort, in addition, the soft velvet feels wonderful. This whole ensures that you are guaranteed to linger for hours in your new velvet bar stool.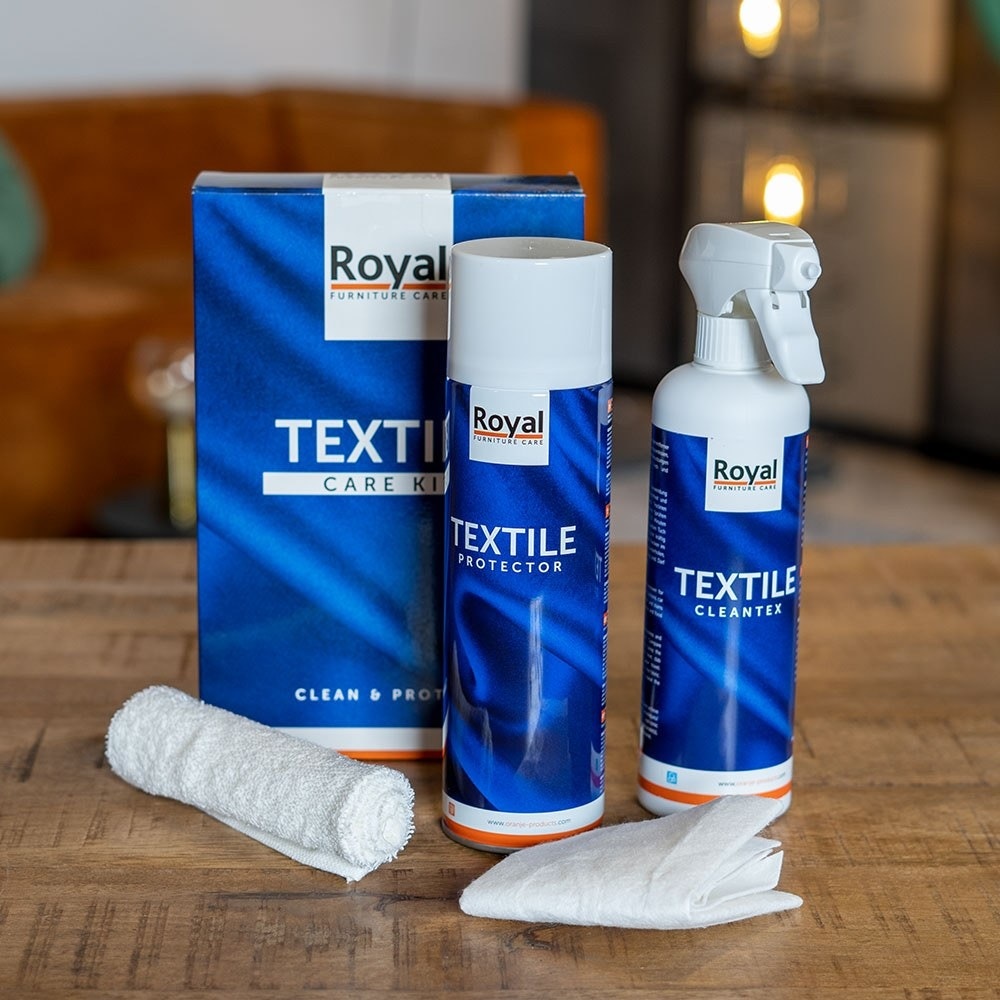 Maintenance
Furniture made of velvet/velour fabric is easy to maintain. Regular vacuuming is sufficient under normal conditions. In order to keep your velvet furniture even longer-lasting, it is also important to gently roughen the hairs every now and then. Do this especially on the places where you often sit in order to prevent a "seat mirror" (flattened hairs forming a visible surface).
Use a slightly damp cloth for roughening and rub the fabric gently, with light pressure, so that the hairs stand up again. You can also do this with a clothes brush.
We recommend that you treat your furniture with a protector spray before use for extra protection against grease, water, oil and other stain makers. Our textile care kit makes your furniture invisible stain-repellent and water-repellent!
To prevent damage and discolouration, it is advisable to avoid sharp objects and excessive sunlight.