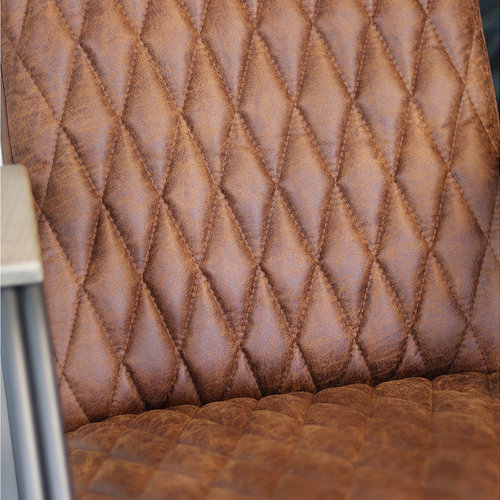 Microfiber
Microfiber
Microfiber is a strong and hugely abrasion-resistant material. The fabric is woven with microfiber yarns. These yarns usually consist of composite fibers of polyester and polyamide.
Microfiber is used in furniture because it is easy to work with and has some practical properties. For example, microfiber feels soft when touching, is anti-allergic, easy to clean, and the colors come out well. Microfiber is easy to dye and therefore we often see it in many colors. For example, many of the armchairs in cognac colour, such as our
Armchair Ivy Cognac
, are made of microfiber. The cognac colour is easy to combine and lately we often see it in many different interior styles.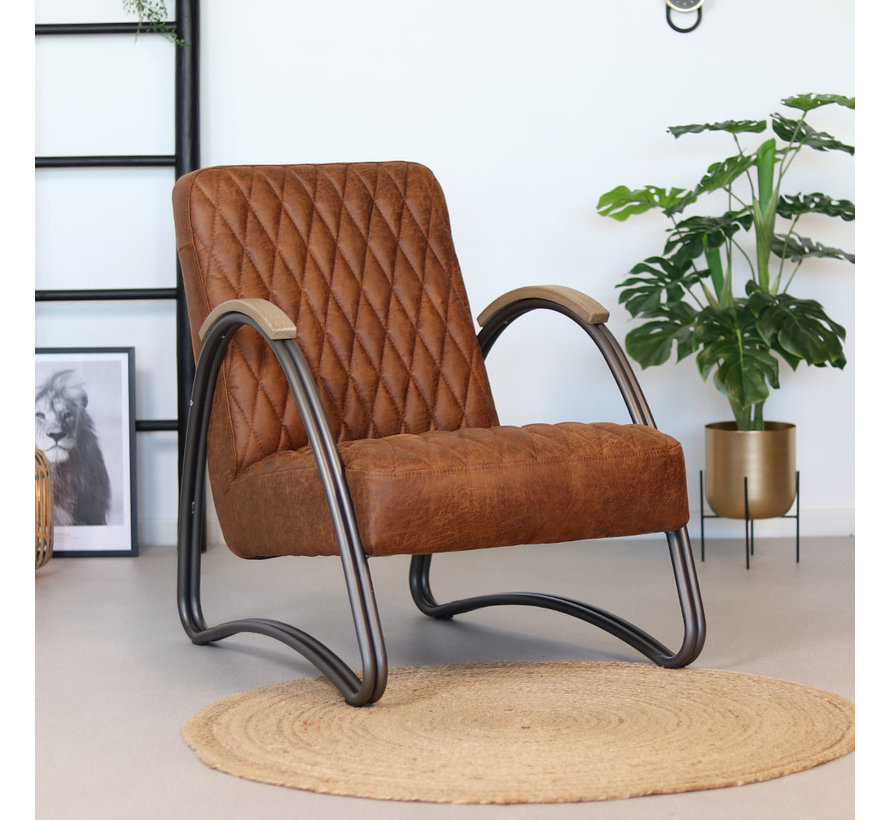 Advantages and disadvantages of microfiber fabric
Advantages
+ Soft
+ Light
+ Strong
+ Easy to keep clean
Disadvantages
- May discolor slightly when exposed to direct sunlight
- Shading may occur in the fabric, but this is not detrimental to the quality of the fabric.
Maintenance
Furniture made of microfiber fabric is easy to maintain. Under normal circumstances regular vacuuming is sufficient, in addition, it is recommended to clean the furniture occasionally with a damp cloth.
Should stains appear on the microfiber upholstery, the first step is to try to remove the stain by dabbing it with a piece of felt. If you cannot remove the stain with felt, you can try to clean the stain with alkali-free soap dissolved in water.