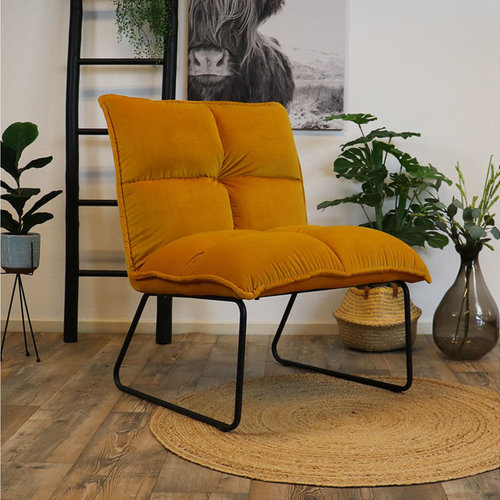 Armchairs
Armchairs at Furnwise
At Furnwise, we think it is important that you enjoy a lot of seating comfort, but we understand that the design must also fit in completely with your interior. That is why we offer different styles. For example, we have industrial armchairs and design armchairs. Afraid that these styles do not fit into your interior? Don't worry. Because of the wide designs, there is always something in between that fits your wishes. These should not be missing in your interior!
Armchairs with comfort
Do you already know what kind of armchair suits your lifestyle? Think carefully about whether you want to buy one with a deep seat to sink into. Or if you go for a shallow seat. This will make you sit a little firmer and allow you to have both feet on the ground. They can be recognized as a very comfortable relaxing chair. Often as an extra seat in the room at one of our industrial sofas or as an extra sitting area. This means that they have a large seat in which you can sink for hours. Choose a black armchair that goes with everything. Or go for one that really stands out in your interior!
Which armchairs suits you?
An armchair is characterised by the comfortable seat in which you can be yourself in every sitting area. Relax in our busy, chaotic lives. Because we are all so different, we have used a lot of variation in our range. For example, we have the leather armchairs, in several colours.
Materials:
Leather
Metal frames
Microfibre
PU Leather
Velvet 
Would a PU armchair be suitable for you?
Looking for a cheap armchair? Than artificial leather is the best option for you. This material is hardly distinguishable from leather and has several advantages such as being very easy to maintain. In our blog we have listed everything for you. Do you want a natural and durable product? Then go for a leather armchair. You will enjoy this for a long time. Our armchairs have matching hockers to increase comfort.